Zack Snyder will be back to direct, co-write, and produce the Netflix sci-fi epic "Rebel Moon." The film, which undertakes a darker narrative on George Lucas' universe, was shelved after Disney purchased Lucasfilm in 2012.
The film began as a pitch for a Star Wars picture that the director had been working on for ten years. Snyder toyed with the notion of turning it into a series before Netflix agreed to turn it into a movie.
"This is me growing up as an Akira Kurosawa fan, a Star Wars fan," Snyder told The Hollywood Reporter. "It's my love of sci-fi and a giant adventure. My hope is that this also becomes a massive IP and a universe that can be built out."
Rebel Moon is another much-anticipated content for Netflix, which is beefing up its list of movies to dominate the streaming line.
Snyder's next Rebel film is set to begin in early 2022.
"I've spent the last two or three years building out this universe," Snyder said. "Every corner has to be painted in. I've been doing designs, constantly drawing, and really cultivating its fertile ground to make this world fully realized."
According to CBR, the plot revolves around the galaxy that is threatened by the villainous Balisarius. One colony sent a young woman with a secret past to gather soldiers from other worlds and help them make a stand against the tyranny.
"I've been working on this on the side for so long, it's pretty far along," Snyder said.
Fans find it interesting to see that Snyder will be collaborating with his former mates in his filmmaking career.
Shay Hatten, who co-wrote "Army of the Dead," and Kurt Johnstad, who co-wrote 300, are among Snyder's partners for "Rebel Moon." Meanwhile, Wesley Coller and Eric Newman will produce the movie with Deborah Snyder.
Sarah Bowen will serve as the show's executive producer.
Snyder's collaboration with Netflix, which began with "Army of the Dead" earlier this summer, continues with "Rebel Moon." Snyder will work on its prequel called "Army of Thieves," as well as an anime series, "Army of the Dead: Lost Vegas."
Zack Snyder is also toying with another anime series inspired by Norse mythology called "Twilight of the Gods."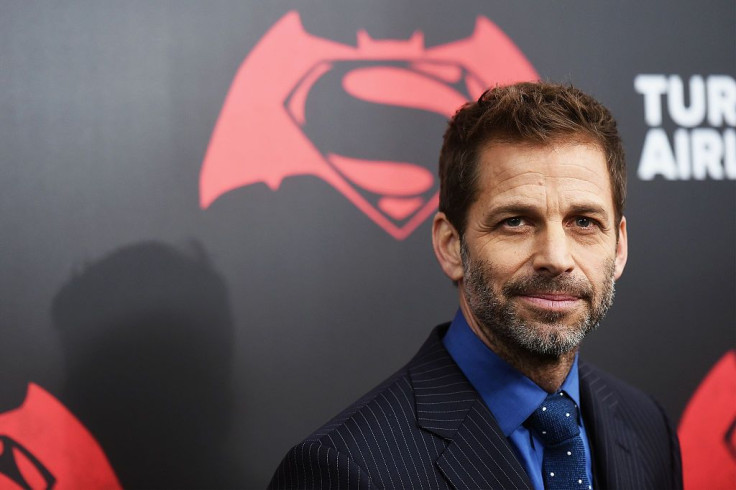 © 2023 Latin Times. All rights reserved. Do not reproduce without permission.