In a galaxy, far, far away, several Japanese animation studios will craft "Star Wars" from a different cultural perspective, hyping fans on Disney+ on Sept. 22. The new animated anthology television series will consist of nine anime-inspired original short films.
LucasFilm gave the first look at "Star Wars: Visions" during an Anime Expo Lite event. The concept art included a wide spectrum of visual styles and concepts, including segments that included a rock opera-style film reminiscent of anime in the 90s.
During the panel, LucasFilm executive producer James Waugh commented: "We really wanted to give these creators a wide creative berth to explore all the imaginative potential of the Star Wars galaxy through the unique lens of anime."
He added that the production company wanted the anthology adaptation to be as authentic as possible "to the studios and creators who are making them, made through their unique process, in a medium they're such experts at."
"So, the idea was, this is their vision riffing off all the elements of the Star Wars galaxy that inspired them, hopefully, to make a really incredible anthology series, unlike anything we've seen before in the Star Wars galaxy," he added.
Star Wars: Visions will feature seven studios making nine short films.
The studios behind the lineup will be from Kamikaze Douga (Episode 1, The Duel), Geno Studio (Episode 2, Lop and Ocho), Studio Colorido (Episode 3, Tatooine Rhapsody), Trigger (Episodes 4 and 5, The Twins and The Elder), Kinema Citrus (Episode 6, The Village Bride), Science Saru (Episodes 7 and 8, Akakiri and T0-B1), and, Production IG (Episode 9, The Ninth Jedi).
Each short film has a different visual aesthetic as seen by the concept drawings displayed throughout the panel. "What's really exciting is how unique and special each one of these shorts is," Star Wars producer Josh Rimes said. "Each studio has different styles and tones," he added.
"Visions" was unveiled in December 2020 during its Investor Day to highlight direct-to-consumer streaming services. "Star Wars: Visions' will be a series of animated short films celebrating the Star Wars galaxy through the lens of the world's best anime creators," announced President Kathleen Kennedy.
In the past, the industry has proven that anime and Star Wars are a good match - the "Clone Wars" as a Western animation being one of them. "Anime has influenced us in a huge way," Waugh said. "We're all fans."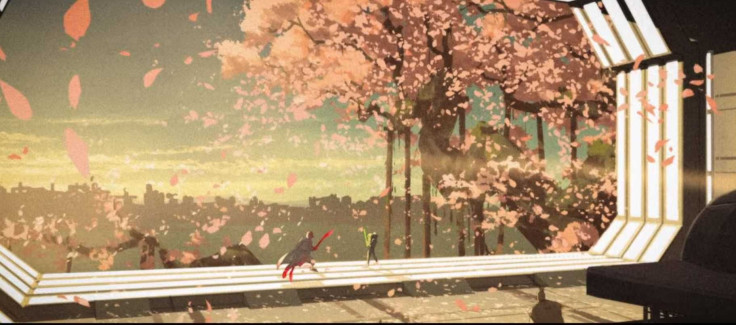 © 2023 Latin Times. All rights reserved. Do not reproduce without permission.