Fans have been waiting for "Star Wars X" since "The Force Awakens" was released in 2015. It has been more than four years already but the wait continues as there is no official word from Disney if the film has been canceled or not.
So far, Lucasfilm released five "Star Wars" films, completed a sequel trilogy and two standalone anthology movies. The bad news is that Disney may stop producing movies based on the American epic space-opera and this could mean that "Star Wars X" is not hitting the theaters anymore.
Time reported that recently, the movies have not been doing well at the tills. In fact, when "Star Wars: The Rise of Skywalker" was released in December last year, it was not a blockbuster and rather, it earned criticisms and worst critical reviews that any "Star Wars" movie ever had.
"Star Wars: Episode IX The Rise of Skywalker's" opening weekend was a big disappointment with very low turn out at the box office. And because of this, this ninth installment has been declared as the final chapter in the Skywalker Saga.
According to The Los Angeles Times, although the saga is already closed, it does not mean that there will be no more "Star Wars" projects anymore. In fact, this year alone, there are a number of spinoffs up ahead.
"Obviously, that's what's we've been spending so much time talking about, and it's a really important transition for 'Star Wars,'" Lucasfilm president Kathleen Kennedy told the paper. "What we've been focused on these last five or six years is finishing that family saga around the Skywalkers. Now is the time to start thinking about how to segue into something new and different."
What's up next for "Star Wars" fans?
It was revealed that most of the "Star Wars" projects are set to premiere on TV. Apparently, they will be streamed via Disney Plus as it holds the exclusive rights to all Star Wars series and characters.
Fans should watch out for the return of "Star Wars: The Clone Wars" which will return for a 12-episode run this year. "The Mandalorian" season 2 is already out and was released in December 2019. A series about Obi-Wan Kenobi is also in the works with Ewan McGregor as the lead.
Finally, as for the movies, Disney already confirmed in May last year that it will release "Star Wars" films on Dec. 16, 2022, Dec. 20, 2024, and Dec. 18, 2026. However, what these movies will be about is still unknown but definitely not about Skywalker.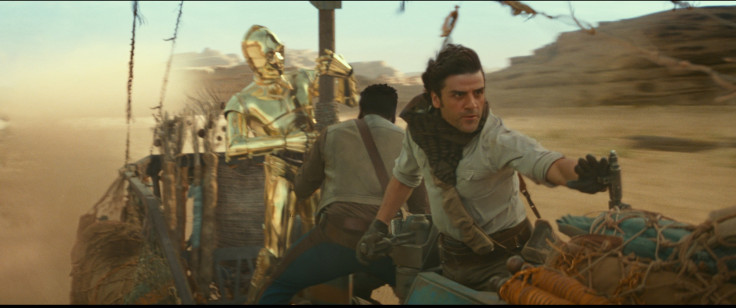 © 2023 Latin Times. All rights reserved. Do not reproduce without permission.