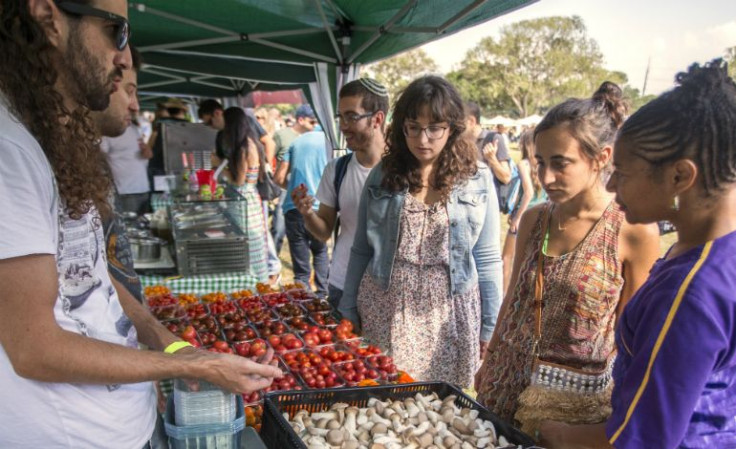 Many people will make a New Year's resolution to drop the added pounds that they gain during the holidays, and a health trend and campaign called "Veganuary," might help them accomplish that. Many studies have shown that, on average, vegans have a lower weight of obesity compared to omnivores, the new fad adopts veganism throughout the month of January and according to different reports, 50,000 people are taking part of this new lifestyle during the first of month of this year.
Supporters of the event claim they see an increase of support for veganism that reflects a growing awareness to help alleviate the world's food crisis. "We ask about motivation when people sign up to Veganuary and, for the past two years, animals are the primary reason by a large majority, with health coming second, and the environment third," Clea Grady, marketing manager of Veganuary, said to the guardian. "There is an increasing awareness and concern at how we treat, use and abuse animals, and this is growing year on year. Anecdotally, we know that, for whatever reason an individual approaches veganism, the lines begin to blur once education has taken place."
Do you want to take part in the Veganuary challenge? Here are 5 essential things you need to know
1. Veganuary helps to reduce the suffering of animals by inspiring and supporting people across the world to go vegan for the month of January
2. There may be a lot of protein in meat, but that doesn't mean that it doesn't exist anywhere else. Green vegetables such as kale, broccoli, seaweed, peas and spinach are all excellent sources of protein. You can also replace meat with beans, lentils and edamame.
3. The Vegan Society states that being vegan is not a quest for personal purity, but a way of life that avoids unnecessary suffering and promotes compassion rather than cruelty.
4. Popular restaurant chains such as Burger King, Subway, Starbucks and more have vegan options click here to see different choices.
5. At least 20,000 people have put their names to this campaign.
© 2023 Latin Times. All rights reserved. Do not reproduce without permission.