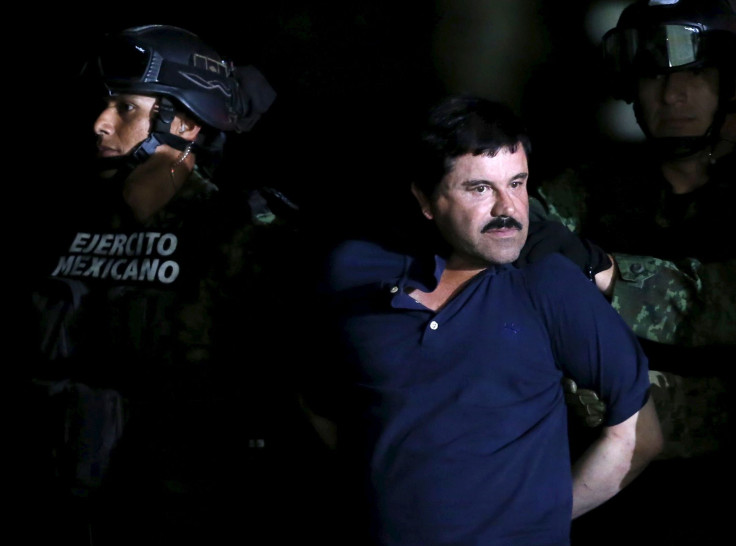 Could a U.S. ambassador in Mexico City help facilitate Joaquín 'El Chapo' Guzmán Loera's extradition? State Department spokesperson John Kirby seemed to think so, in a carefully-worded answer to reporters on Monday. Kirby was asked if they extradition would occur soon (Mexican officials say it would take over a year), and said he couldn't comment. But when asked about the U.S.-Mexico relationship in relation to extradition, Kirby stated broadly that such matters could be facilitated by approving the current nominee for the currently vacant position of U.S. ambassador to Mexico
"So without speaking to this case," Kirby said, "It would be easier if we had an ambassador to Mexico confirmed by the Senate. Assistant Secretary Jacobson is supremely qualified for this job and is still waiting because of a hold on her confirmation.
Read between the lines, and Kirby appears to be sending an under-the-table kick so Sen. Marco Rubio (R-Fla.), the presidential candidate who has alternatively called for immediate extradition of El Chapo and led the effort to block Roberta Jacobson's nomination.
"In fact, if the Obama Administration has not already laid the groundwork for this moment, they will have already dropped the ball," Rubio said from his seat on the Foreign Relations Committee on Jan. 8th.
The U.S. did apply for an extradition request, which was approved months before Guzmán was captured. However, the Sinaloa native's lawyers are appealing the request, which cites an arrest warrant for charges in the U.S. that range from murder to narco trafficking to money laundering. He now sits in a cell 30 miles west of Mexico City in the Altiplano prison, the same facility he escaped from in July of 2015.
Rubio, along with senators Ted Cruz (R-Tex.) and Bob Menendez, appear to be punishing Jacobson for her role in rekindling relations with Cuba, an Obama policy that they oppose.
© 2023 Latin Times. All rights reserved. Do not reproduce without permission.