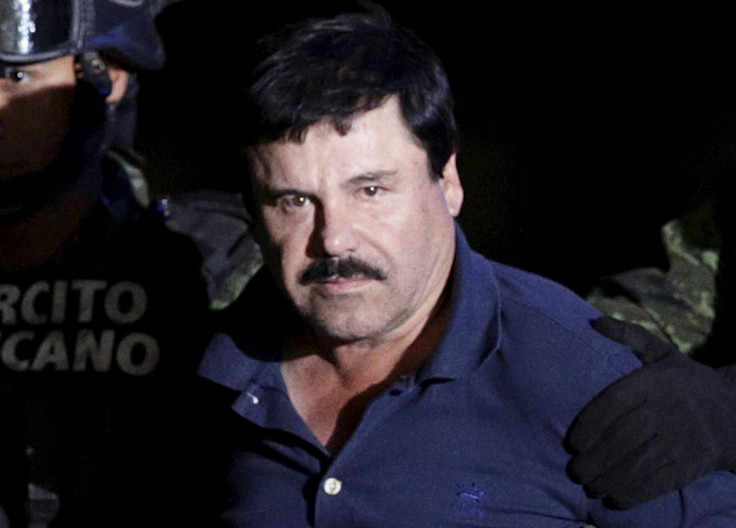 The reign of drug lord Joaquín "El Chapo" Guzmán Loera appears to be coming to an end after news was released earlier on Saturday that the two-time prison escapee will be extradited to the United States.
According to CNN, Mexico will begin proceedings on Monday to extradite Guzman to the United States where he will face charges of drug trafficking.
On Saturday, Mexican Attorney General Arely Gomez said that the U.S. Government has been seeking to extradite "El Chapo" since June 16, 2015, right before he escaped through a hole in the shower of a Mexican prison.
"Since Guzman has been recaptured, the beginning of the extradition proceedings should begin," Gomez said in a formal statement.
Latinos across the global, as well as those who have followed "El Chapo's" story, have been wondering if the drug lord would be extradited, since the news broke early Friday morning of Guzman's capture.
Many Mexicans believed that if Mexico tried to re-imprison the drug kingpin, that he would escape once again for the third time. Guzman's drug fortune, which is estimated over a billion dollars gives him the financial resources to bribe, buy, and purchase his way out of any Mexican prison.
"El Chapo" last escaped prison in July, after his cartel reportedly paid millions of dollars to hire German engineers to dig a tunnel from outside the prison into the showers within its walls. The tunnel took over a year to build, and Guzman was given a motorcycle on rails to escape through the tunnel as oxygen levels were too low for him to survive the tunnel on foot.
Ironically, Guzman is currently back within the same walls of the prison that he escaped from last July. If "El Chapo" was to escape again, it would bring so much embarrassment to Mexican president Peña Nieto, and the government, that they almost have no choice but to extradite him.
According to reports, Guzman was captured, in part, by his desire to make a movie about himself. While being on the run from police for the past six months, Guzman was said to have thought about just one thing: making a movie about his life. It looks like he may finally get the chance to make that movie, and he'll be able to watch it from an American prison where he will most likely spend the rest of his life behind bars.
© 2023 Latin Times. All rights reserved. Do not reproduce without permission.