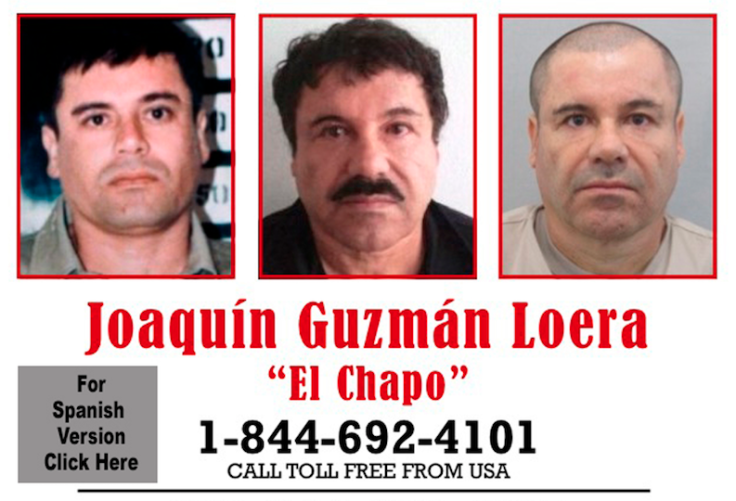 Mexico's President Enrique Peña Nieto confirmed the apprehension of the infamous drug lord, Joaquín "El Chapo" Guzmán Loera, on Friday morning via Twitter. "Mission accomplished: We have him. I want to inform Mexicans that Joaquín Guzmán Loera has been detained," EPN wrote on social media.
"El Chapo" successfully escaped the maximum-security prison in Almoloya, Mexico on July 11, 2015. According to officials, the leader of the Sinaloa Drug Cartel came up with a strategy that managed to evade more than 750 cameras, 26 security filters, and a preventive bracelet.
Back in October, Mexico's Attorney General Arely Gómez revealed very important information regarding Guzmán's crusade and announced 33 people believed to be linked to the crime were arrested and extreme measures were being taken by the government in order to find the fugitive.
On Friday January 8, 2016, at about 4:30 a.m., the Mexican marines attended an operative in Sinaloa that had as objective the apprehension of Guzmán Loera. 70 people raised their weapons, including organized crime personas and authorities.
Peña Nieto publicly recognized the effort of the authorities involved in the battle, where 6 people lost their lives. "I have to give recognition to the Gabinete de Seguridad del Gobierno de la República (Security Cabinet Government of The Republic) for this very important achievement in favor of the State in Mexico."
Scroll down to take a first look at the fugitive after being arrested.
© 2023 Latin Times. All rights reserved. Do not reproduce without permission.