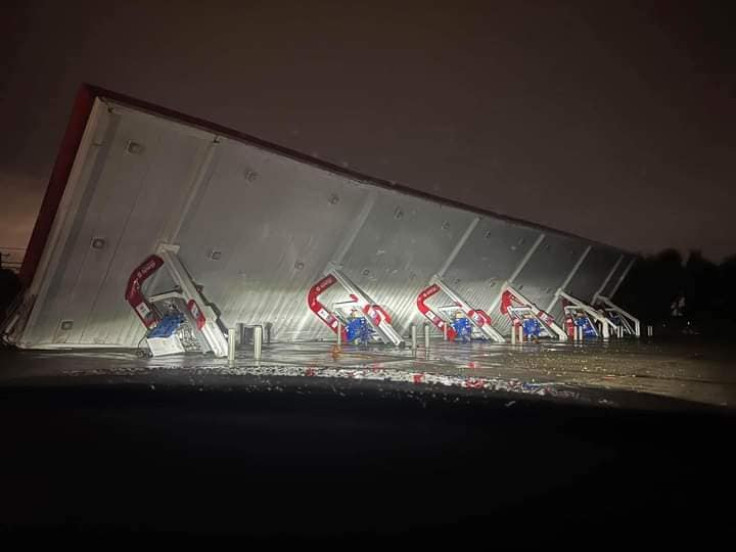 A storm in deep south Texas left millions of people without power throughout the weekend. Some are even not expecting to have power until Monday night.
The storm ripped through Friday night into Saturday morning, causing a lot of power outages.
The 80 miles per hour winds caused havoc in city streets, residential and business properties as rain and hail drenched the Rio Grande Valley region.
Reports of road closures, street light damage and power outages were scattered throughout the Rio Grande Valley, at one point leaving nearly 200,000 without electricity since 1 a.m. Saturday as crews worked to restore power.
Some residents even lost their homes and vehicles and reported their house "shaking and rumbling."
The storm hit a low-income region, making it difficult for families and small business owners to find the money for repairs.
A family even reported on a Facebook post that their trailer home had been destroyed by their home, asking for any donations, food, and clothes.
South Texas' metro areas, home to Hispanic communities, have for years ranked as the poorest areas of the state. They are also home to the highest rates of child poverty in the state.
According to a map by the Texas Association of Counties, up to 54.8 percent of residents in border regions, like the Rio Grande Valley, live in poverty, therefore this storm really took a financial toll for some families.
Other Texas cities also reported heavy rain throughout the weekend. Dallas Fort-Worth area being one of them. No damages were reported.
PRO TIP: KNOW THE DIFFERENCE
Here is the difference between a "watch" and a "warning."
- A watch means that severe weather conditions are favorable.
- A warning means that the severe weather conditions are already occurring in your area.
It is important to pay attention to your local weather channel, as storms may appear out of nowhere and may be more dangerous as previously reported. Seeking shelter and finding a safe place to stay while the storm passes through is the smartest way to play.
© 2023 Latin Times. All rights reserved. Do not reproduce without permission.