A schoolboy's finger was allegedly chopped off after he was attacked by 16 men outside his school gate with swords and heavy sticks in Jagraon, Punjab, India on Friday, Sept. 3.
Kamaljit Singh, a minor student, was reportedly attacked by about 16 men while he was heading out of his school on Friday afternoon, Sept. 3, for unknown reasons. The assailants fled the spot after leaving the boy almost dead when locals started gathering them. The boy was rushed to a hospital and is undergoing treatment, the Tribune reported.
"They attacked me in front of other students of the school. It was only when residents of the area started gathering, the assailants fled the spot," Singh said.
The attackers reportedly abandoned their car on the adjacent street after fled the scene. The vehicle was later confiscated by the police.
Only four of the assailant involved have been identified so far. Chandan, a resident of Sidhwan Bet; Baljit Singh, alias "Bouncer," of Rasulpur Jandi; Chaini of Ramgarh Bhullar; and Simran Chauhan have been named as suspects in the attack. The police are currently conducting a manhunt to identify and nab the rest of the thugs.
While investigating the motive behind the sudden attack, authorities were told by the victim's kin that the sister of one of the assailants was a student at Singh's school. A few days ago, the girl had raised allegations of harassment against Singh. However, the girl later admitted in the presence of the school management that her claims were fake and the matter was immediately sorted out.
However, the girl would later reportedly change her statement once again, asserting that Singh had harassed her while in school. Following this, the girl's brother seemingly decided to seek vengeance against the underage Singh by teaching him a lesson. The brother reportedly decided to ambush him with his friends, the victim's kin alleged.
A case under various sections of the Indian Penal Code (IPC) has been registered against 16 individuals with an investigation underway to take them into custody, Investigating Officer Assistant Sub-inspector of Police (ASI) Gurinderpal Singh said.
In a similar but unrelated incident, a 13-year-old schoolboy was reportedly brutally stabbed to death by a 16-year-old student of River Valley High School in the school bathroom using an ax the student allegedly ordered online. The incident happened in Singapore on July 19, Latin Times reported.
The other schoolmates reported seeing him holding an ax and standing by a drinking fountain, cleaning blood from his body and saying: "I just killed someone."
On July 20, the 16-year-old suspect was charged with murder at a court hearing. In Singapore, the charge could result in the death penalty. However, as he is a minor, he faces possible life imprisonment instead.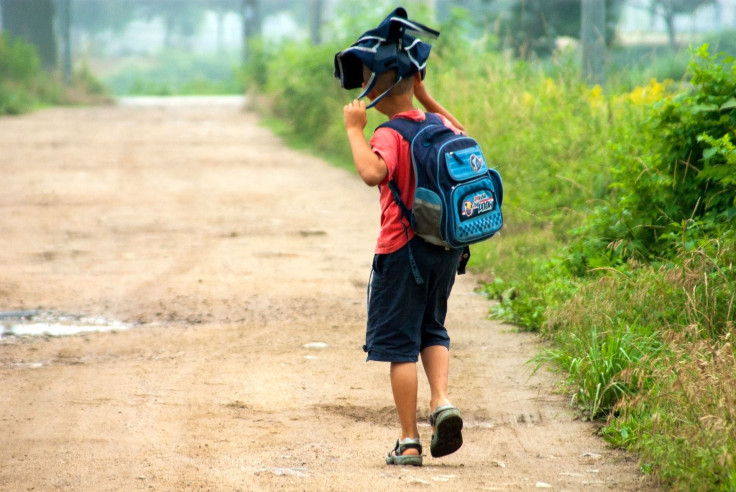 © 2023 Latin Times. All rights reserved. Do not reproduce without permission.