The COVID-19 subvariant known as XBB is circulating throughout the Dominican Republic, according to the analysis of samples taken recently from COVID-19-infected individuals, according to the Minister of Public Health, Daniel Rivera.
Rivera said that while the new subvariant spreads swiftly and is accompanied by symptoms like fever, runny nose, and cough, it is not worse than the omicron, Diario Libre reported.
In order to avoid hospitalizations caused by the pandemic sickness, the health official emphasized the need for persons with three and four doses going to the immunization clinics to get a booster shot.
Rivera reassured that they had issued a warning 15 days prior and that the rise in new COVID-19 infections was to be expected given the changing environment and rainy seasons.
The majority of cases, he continued, are reported in Santo Domingo and the National District, the rest of the country is not affected, but it is anticipated that all those without vaccinations will come to get them, along with the influenza vaccine indicated by the doctor.
Rivera pointed out that cholera cases remain under control due to the epidemiological fence that they maintain in the border areas and the protocols that alert people if suspects are detected in consultations or visits to health centers.
"We have only had two imported cases of cholera, the one in Altagracia and the one in Montecristi, they have been controlled and detected by the surveillance fence that we have, we immediately have people with diarrhea and we are doing the cholera test," he said.
A substantial spike in COVID-19 cases and a rising hospitalization trend were both brought on by the omicron XBB subvariant which was detected in Indonesia.
According to reports, the omicron XBB variant has been found in at least 24 countries, including Indonesia.
Wearing masks properly, avoiding crowds, and washing hands are some of the recommended health protocols. Individuals having signs and symptoms of COVID-19 should get tested.
Rivera spoke with the media in Moca, Espaillat province, while accompanying the president of the republic, in activities carried out in that Cibao town.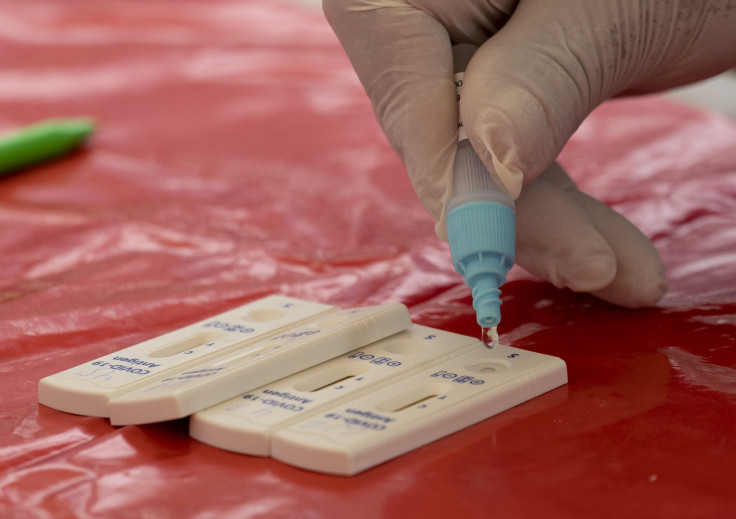 © 2023 Latin Times. All rights reserved. Do not reproduce without permission.