A Texas police officer admitted to sexually abusing children and linked two of his colleagues to the crimes before shooting himself in the head in an apparent suicide in Houston on Wednesday.
According to authorities, Sergeant Robert Johnson, a Harris County Constable's Office Precinct 1 Officer, identified dispatcher Christina McKay and deputy Chonda Williams to be complicit in his sex and abuse crimes before committing suicide.
On Wednesday, deputies in Liberty County secured a warrant to arrest the disgraced cop and tracked him down hiding in his vehicle. Negotiations ensued as officers tried to pull him over.
Evading police orders, Johnson instead led authorities to a lengthy police chase followed by a standoff that endured for about six hours, reported ABC13.
Arresting officers claimed that after hours of negotiations, Johnson made what they called a "dying declaration" and named his abettors, McKay and Williams, before he pulled the trigger to his head.
Investigations began two weeks ago when McKay was approached on May 14 by her supervisor about unsatisfactory work performance, to which McKay claimed that she was distressed following knowledge that Johnson was abusing helpless children.
According to Brazoria County court records, McKay reported to authorities that Johnson, who was a married man, was having a months-long affair with Deputy Chonda Williams and that it involved a minor.
On one occasion, the minor was forced to take pills "so she wouldn't be aware" of the abuse, according to McKay. Johnson reportedly habitually "sedated the minor children victims" during the sexual assaults, which was discreetly carried out at a Pearland hotel booked by McKay herself more than 20 times as Johnson's accomplice.
The allegations were immediately referred to Internal Affairs.
On Monday morning, Houston Police Department (HPD) began to probe the case, where investigators unraveled that the incidents took place in the city of Alvin. HPD and Child Protective Services (CPS) commenced working closely with the Alvin Police Department (APD).
Johnson, an eight-year veteran of Harris County Precinct One, was previously employed by the Harris County Sheriff's Office, where he was sacked in 2013 following allegations of having an "inappropriate relationship" with an adult, according to Constable Alan Rosen in a press conference held on Friday.
The constable noted that Johnson's wife, family, colleagues, and friends were not aware that the cop sexually abused children, adding that his peers spoke highly of him, reported the Houston Chronicle.
"Everybody around this guy had no idea that he was a pedophile. There was just no indication whatsoever that a guy like this had these demons in him," he said.
Rosen claimed that he felt "deeply betrayed" by Johnson as he gave him a second chance to join his team despite a poor evaluation from his former employer, vowing to stand by the victims of Johnson's abuse.
McKay and Williams, who reportedly had affairs with Johnson, have since been charged with aggravated sexual assault of a child and sexual assault of a child, respectively, according to KPRC 2.
The women were fired from the force and remained in prison on Friday night under separate $200,000 bonds.
The HPD, APD, Texas Rangers, the FBI, and the Brazoria County District Attorney's Office worked closely on Johnson's case to clamp down on sexual abuse offenses.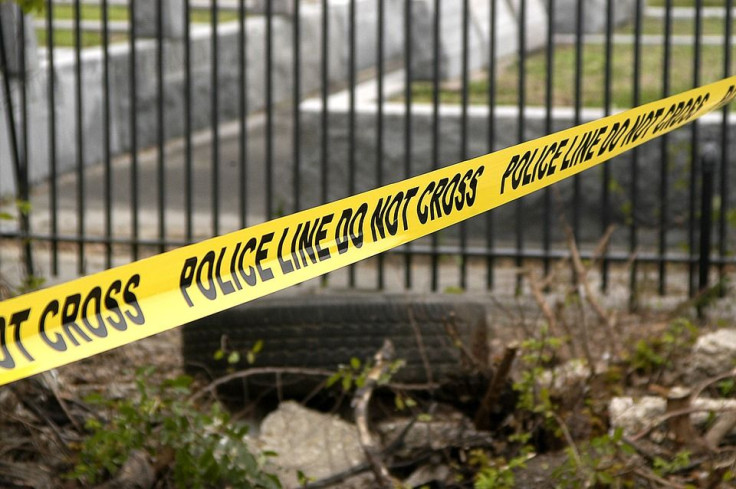 © 2023 Latin Times. All rights reserved. Do not reproduce without permission.