A Parlier, California man wanted for a brutal spate of criminal offenses has died while in police custody on Saturday afternoon after a struggle with Fresno Police officers during his arrest.
Fresno Police officials said that the suspect, Jorge Calleres, 39, was nabbed for shooting his ex-partner in the face and carjacking a mother and her four children on Saturday afternoon, Your Central Valley reported.
The trail of violence began in the area of Golden State Boulevard and Dinuba Avenue in Fresno County around Saturday noon when the man allegedly fled his ex-girlfriend's house in Selma after shooting her in the face in an act of domestic violence.
The heinous attack has left the woman fighting for her life in a hospital, according to ABC30.
Calleres would then carjacked a vehicle with a terrified mother and children inside, ultimately deciding to drive to Fresno to evade the police.
The family, held against their will, managed to leave the car unscathed after one of the children faked an asthma attack, forcing Calleres to pull over and boot them out of the vehicle.
About an hour and a half after the shooting, cops responded to a call at 1700 block of South Karen Avenue following complaints of an erratic man, later identified as Calleres, reportedly screaming and knocking on doors in the area of Peach and Butler avenues.
At one point, the suspect allegedly attempted to enter vehicles and homes around the area. Responding officers said they attempted to detain the suspect, who lashed out at law enforcement and refused to cooperate as they tried to apprehend him.
Cops then proceeded to tase Calleres, who was described as 6 feet tall and about 300 pounds, and used three handcuffs to restrain him in the back after initially taking him to the ground. The man also appeared to be high on drugs, according to police.
Calleres would later start having medical issues while being transported to the police station for processing and was rushed to Community Regional Medical Center, where he was pronounced dead by medical staff just after 2:00 p.m.
"I was able to view some of the footage and I can tell you that there was nothing inappropriate," Chief Paco Balderram told the media on Saturday. "The officers were simply just trying to get him to calm down, asking for his arms and trying to get him cuffed and secured, at which he started having medical complications."
Initial investigations unraveled that Calleres was a gang member currently on parole with an active warrant.
The Fresno Police Department's Homicide Unit is currently investigating Calleres' "in-custody" death after being tased. The officers involved in his arrest will be on leave in the meantime.
According to The Fresno Bee, at least 500 people in the United States have died since 2001 after being shocked with stun guns during an arrest or while in police custody.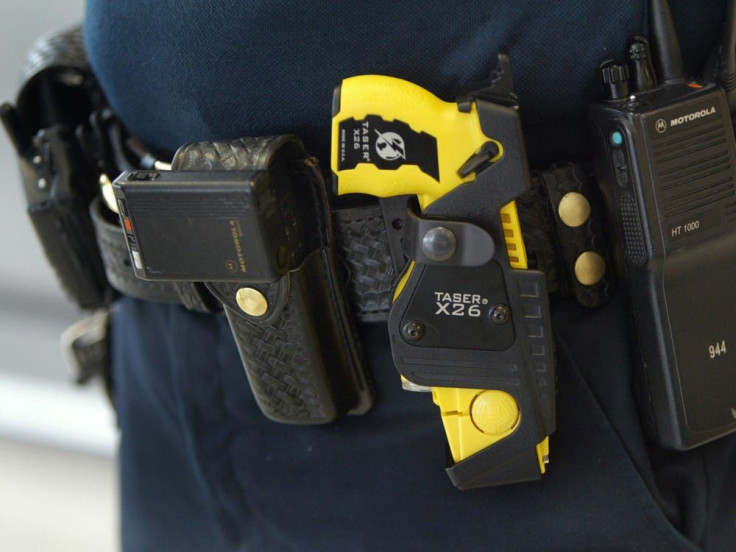 © 2023 Latin Times. All rights reserved. Do not reproduce without permission.