A senior Chinese official has revealed that Hong Kong's legal system cannot implement the laws of the mainland under the highly controversial national security law. On Wednesday, Zhang Xiaoming, Executive Deputy Director of Beijing's Hong Kong and Macau Affairs Office, said suspects arrested in Hong Kong by Beijing's new security office could be tried on the mainland as the new law takes effect.
According to Zhang, the national security office in Hong Kong will abide by Chinese law and will have the power to exercise jurisdiction over complex and serious cases. "The law is a birthday gift to Hong Kong and will show its precious value in the future," said Zhang.
Beijing revealed the full details of the national security law on Tuesday, rattling democracy and rights activists in the city and confirming fears that it will be harsher than expected. The new legislation aims to punish crimes of secession, subversion, terrorism, and collusion with foreign forces. Violation of the law may carry up to life imprisonment, suggesting the dawn of a more authoritarian era for Hong Kong.
The law also gives Beijing the power to set up mainland security agencies in Hong Kong. Critics of the law claim that the new legislation will crush wide-ranging liberties promised to Hong Kong for 50 years when Britain handed it over to China in 1997 under a "one country, two systems" style of governance.
"With the release of the full detail of the law, it should be clear to those in any doubt that this is not the Hong Kong they grew up in," said Hasnain Malik, head of equity research in Tellimer, Dubai. "The difference is that U.S. and China relations are far worse and this could be used as a pretext to impede the role of Hong Kong as a finance hub," he added.
Meanwhile, Hong Kong's embattled leader Carrie Lam described the law as the most important development since the former British colony's handover to Beijing. "It is also an inevitable and prompt decision to restore stability in the society," she said, supporting Beijing authorities' claim that the national security law will not affect Hong Kong citizens' existing rights and freedoms.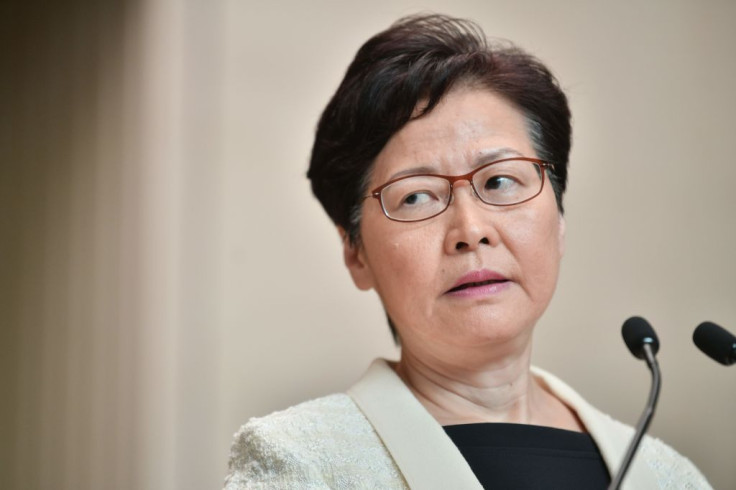 © 2023 Latin Times. All rights reserved. Do not reproduce without permission.