An unusual visitor delayed US President Joe Biden's Europe trip for the G-7 Summit, as he swatted a cicada off his neck on Wednesday morning.
Just as the aircraft was on the tarmac, ready to take off to Europe for President Biden's first trip overseas, he was seen swiftly saving himself from a cicada bite on his neck. After residing underground for roughly 17 years — the time it takes for periodical cicadas to mature into adults — a brood of the huge bugs has spread throughout parts of the Northeast, Fox News reported.
Biden's overseas trip as President had already garnered a lot of interest, with subjects including the apparent special connection with the United Kingdom, European solidarity against authoritarian authority in Russia and China, and confronting Vladimir Putin on cybercrime.
Before they took off, the president could be seen swiping a large insect from his neck while chatting with a uniformed military commander before boarding Air Force One on way to a Royal Air Force station in England. Both men diverted their gazes to the ground, where the bug had seemingly landed, while Biden's gesture stopped his talk with the serviceman. "Watch out for the cicadas," Biden told the press ahead of takeoff. "I just got one — got me."
Biden flew out of Maryland's Joint Base Andrews Wednesday morning and was scheduled to arrive in the United Kingdom Wednesday night local time. On Thursday, he will meet with British Prime Minister Boris Johnson in a bilateral meeting before joining the G-7 leaders for the group's summit over the weekend. During his trip, the president will meet with G-7 and NATO allies to discuss methods to combat the coronavirus outbreak as well as a more assertive China and Russia, Politico reported.
On Tuesday, a similar cicada attack on another plane's engines had been jammed with the flying insects, leaving Biden's staff to scurry for another aircraft to shuttle the reporters overseas. The scheduled departure time of the original 9 pm was pushed back to 11 pm. Then it was further pushed until 2:15 am, when the plane finally was ready for take-off, the New York Times reported.
The news of the delay, which was posted by journalists, rapidly garnered pity, scorn, and the typical caustic criticism on Twitter. A user wrote, "The press charter was delayed? I commend those patriotic cicadas for their fine work!"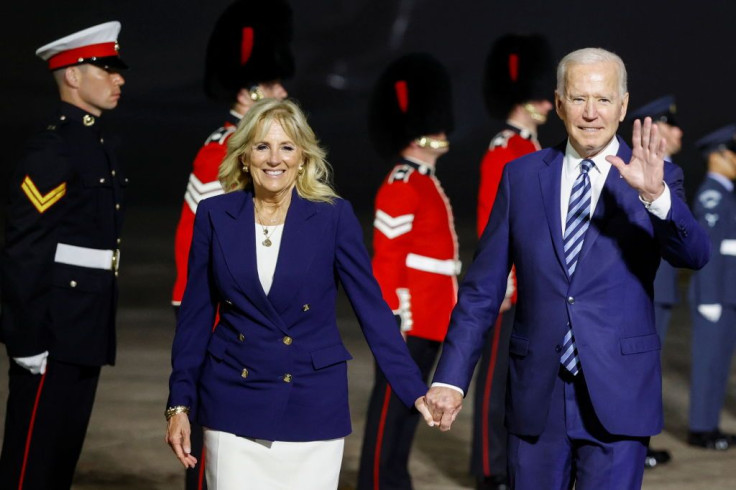 © 2023 Latin Times. All rights reserved. Do not reproduce without permission.