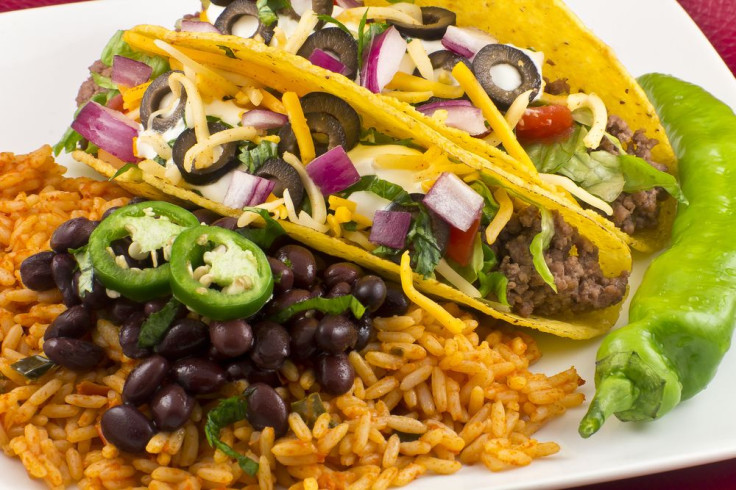 Students can now take a delicious college class about tacos and get credit for it. The University of Kentucky is offering an undergraduate course called, "Taco Literacy: Public Advocacy and Mexican Food in the U.S. South,"' which consists of eating the traditional Mexican dish and writing about it. Steven Alvarez, an assistant professor from the school's writing, rhetoric, and digital studies department told Munchies, "this class allows our students to explore the issues of immigration, inequality, workers, intercultural communication, and literacy through the prism of food."
@andrew.wagers & @caseyabaker offering taco technique.
The class is getting so popular that he said they got more students to sign up for it than what they needed, "I've had a few more students add the class after starting. It is interesting to note also that even the most stubborn of students that say they hate writing love to write when it comes to writing about food,"Alvarez explained, "we explore the history of networks of Mexican and Mexican-American food in Kentucky by writing about recipes and rhetoric that deal with things such as authenticity, local variations and preparations, and how food literacies situate different spaces, identity, and forms of knowledge. This is in our class intro."
© 2023 Latin Times. All rights reserved. Do not reproduce without permission.