A folk singer in Afghanistan was forcibly abducted and summarily executed by the Taliban on Friday, Aug. 27, as fears mount anticipating the Islamic fundamentalist group's push to reshape the country as a repressive regime.
Fawad Andarabi, a folk singer who played a bowed lute called a ghichak, was killed on Friday on his farm in the Andarab Valley in Afghanistan, some 60 miles away from the capital Kabul, according to CNN.
"They shot him in the head on the farm," his son Jawad said. "He was innocent, a singer who only was entertaining people."
Taliban members reportedly searched and raided his house before the execution, even drinking tea with the victim, before they brutally shot him point-blank in the head.
Although Taliban spokesperson Zabihullah Mujahid could not provide more details about the killing, he vowed to launch an investigation upon the matter, the New York Post reported.
Worldwide, people have been angered by the death as the fears of a tyrannical Taliban grow even more feverish. In a recent interview with the New York Times, Mujahid said that "music is forbidden in Islam" and that a ban on music will return to the country.
"We're hoping that we can persuade people not to do such things, instead of pressuring them," he said.
This has caused an outcry in the international community as humanitarian groups called to reaffirm the human rights of artists.
"We call on governments to demand the Taliban respect the #humanrights of #artists," United Nations Special Rapporteur on Cultural Rights Karima Bennoune said.
"There is mounting evidence that the Taliban of 2021 is the same as the intolerant, violent, repressive Taliban of 2001," Amnesty International secretary-general Agnes Callamard said. "Twenty years later. Nothing has changed on that front."
It remains unknown to the international community if the Taliban will uphold the human rights of its people or if it will return to the repressive regime that it was in the past, The Week reported.
"Taliban's brutality continues in Andarab," Afghanistan's former interior minister Masoud Andarabi tweeted. "As he sang here 'our beautiful valley ... land of our forefathers …' will not submit to Taliban's brutality."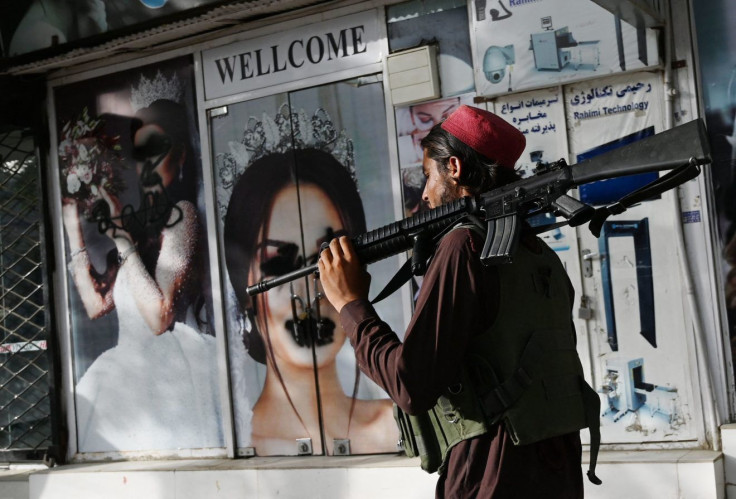 © 2023 Latin Times. All rights reserved. Do not reproduce without permission.