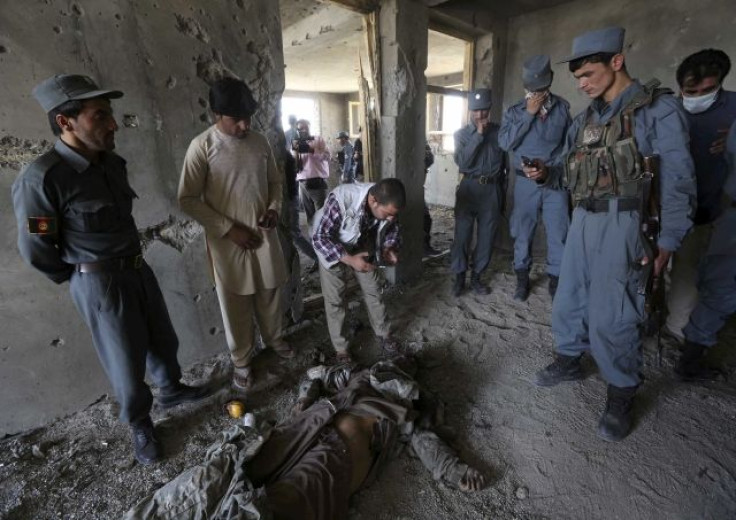 Taliban fighters beheaded two Afghan boys, according to officials. The boys, ages 10 and 16, were searching for food to bring back to their families. The two Afghan boys searched at Afghan army and police checkpoints near their home in the southern province of Kandahar, in hopes of finding food.
However, they two boys, 10-year-old Khan and 16-year-old Hameedullah were brutally attacked by Taliban fighters while on their journey home. "The boys were on their way back ... when they were stopped by Taliban insurgents who beheaded them,'' Jamal Agh, the chief of Zhari district, revealed to Reuters "Both of them were innocent children and had nothing to do with government or foreigners.''
Their lifeless bodies were discovered hours later in their village, also discovered were their severed heads. This violent display from the Taliban sends a clear and terrifying message to the villagers about cooperating with the Afghan government.
Khan was known within his village for collecting trash from the government checkpoints in order to help his family, however Taliban fighters allegedly suspected him for a government spy which led to his brutal murder.
Sadly, Khan and Hameedullah have not been the only tragic deaths in southern Afghanistan. Taliban militants have beheaded dozens of people in the last two years, according to Fox News. Taliban leaders have claimed that their innocent victims were helping the Afghan government and foreign backers led by the U.S.
More young victims have been discovered in the Kandahar province. In July 16-year-old boy was also accused of spying in July and was skinned and beheaded, the following month a 6-year-old girl and a 12-year-old boy were kidnapped and beheaded in separate incidents.
While Kandahar is known as the "birthplace" of the Taliban and regarded as one of Afghanistan's most dangerous provinces, a Taliban spokesman, identified as Qari Yousuf Ahmadi, stated the group was not involved in the boys' killings.
These appalling beheadings display the lack of discipline and order within the Taliban, there are an estimated 20,000 Taliban fighters spread from Afghanistan to Pakistan that lack order, discipline and mercy.
The beheadings of Khan and Hameedullah occurred only the day before 7 Taliban fighter attacked Afghanistan's international airport in Kabul. The insurgents were targeting NATO's airport headquarters with rocket-propelled grenades, assault rifles and at least one large bomb. Two Afghan civilians were wounded and all the attackers were killed after an hours-long battle.
These intensifying attacks are shocking the public and mounting concerns over how the 352,000-strong Afghan security forces will control the violent and unpredictable Taliban insurgency, after the majority of foreign troops leave by the end of 2014.
© 2023 Latin Times. All rights reserved. Do not reproduce without permission.