Tatjana Patitz, the most reserved and possibly the most passionate of the original supermodels, has died Wednesday, Jan.11. She was 56. The cause of death, according to a family representative, was metastatic breast cancer. She's survived by her son, Jonah.
Patitz relocated to Skanör, a charming beach town in the South of Sweden, with her family when she was quite young. She was born in Hamburg to an Estonian mother and a German father.
Beginning in the 1980s, Patitz was featured on dozens of Vogue and numerous other fashion magazines' covers. George Michael chose her for his "Freedom! '90" music video after being inspired by her most well-known cover, which she shared with other supermodels of her generation.
In 1983 Patitz joined an Elite Model Contest in Stockholm as a 17-year-old tomboy and competitive horse rider. In Sweden, she came in third place. A trip to Paris and a temporary contract were the award. A star did not, however, emerge overnight, as 'Vogue' noted in 1988. For a year, Tatjana couldn't find a job. "I never sold my soul," Patitz said in a 2020 interview.
In a statement to the magazine, Anna Wintour, the global editorial director of Vogue, remarked that despite everything, Patitz remained impossibly, effortlessly chic.
"Tatjana was always the European symbol of chic, like Romy Schneider-meets-Monica Vitti," Anna Wintour said.
Patitz was regarded as having "unusual" looks at the time of her emergence in comparison to the other dominant models. People in the business noted that her piercing gaze gave her a somewhat more otherworldly appearance.
"There's a depth, an emotional quality in her that's truly extraordinary," the photographer Matthew Rolston said of Patitz in 1990 Harper's Bazaar story.
She has always loved animals, and in 1989, she was featured in a Vogue editorial, also sporting several wide-brimmed cowboy hats. She also participated in a 2012 photo shoot at her California home with her son Jonah.
According to Elite, Patitz has been featured on more than 130 magazine covers throughout her career. For Vogue's 100th anniversary cover in 1992, she was just one face among a sea of supermodels who were all wearing the same white pants and white button-down shirts fastened at the midriff. And in 2016, Lindbergh's black-and-white cover photograph for Italian Vogue featured her.
She kept modeling into her 40s and 50s, she chose her projects "very selectively," and on those projects would attempt to "combine my work as a model with my vocation as a protector of nature and animals," she told Mercedes-Benz's 63Magazine in 2016.
Patitz favored a more sedate lifestyle surrounded by nature, especially wild horses and the Western regions on which they resided, as opposed to the other supermodels of her day who were known for dominating the public eye. She preferred to stay with her kid and their animals. When she moved to California from the modeling capital of New York, her legacy wasn't as well-known as theirs. Speaking of her son last year, she declared, "Jonah is my source of happiness."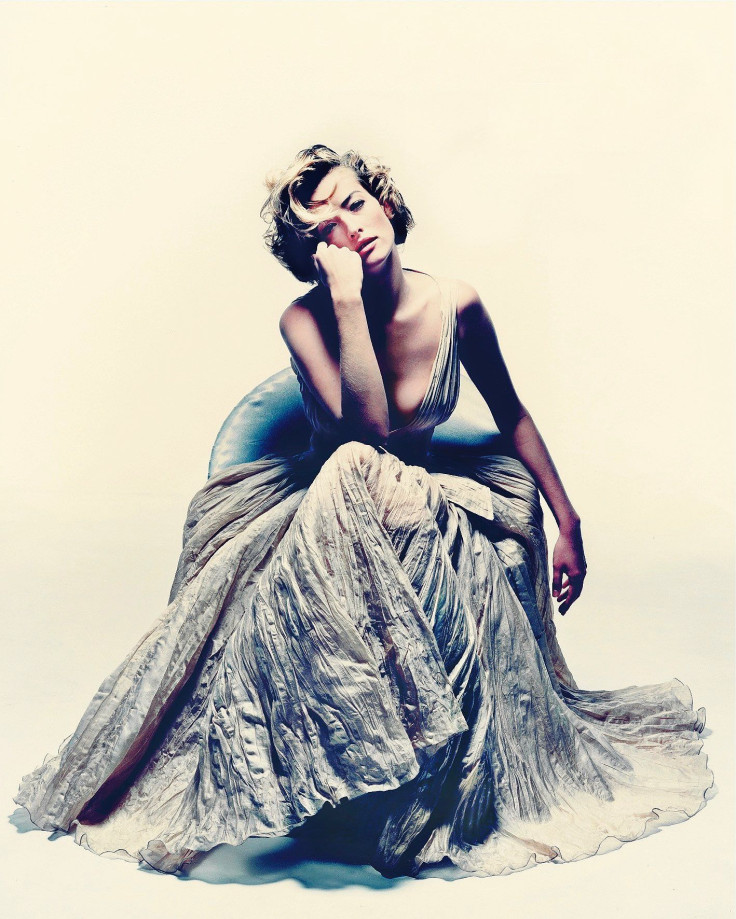 © 2023 Latin Times. All rights reserved. Do not reproduce without permission.