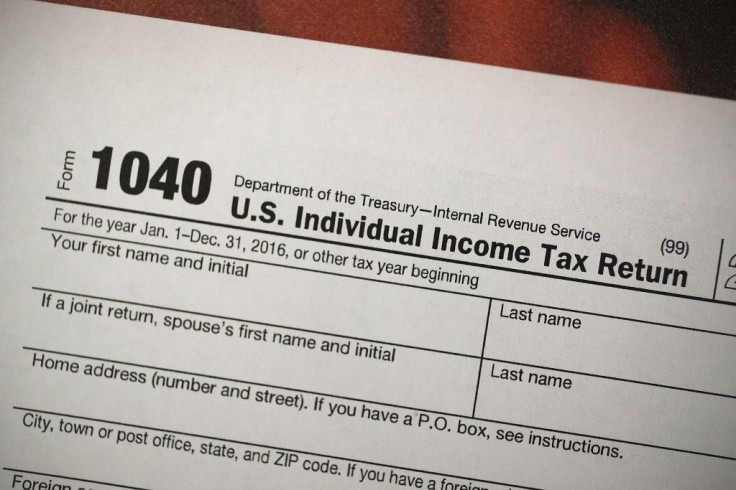 To ensure the security and readiness of key tax processing systems in advance of the opening and to assess the potential impact of tax legislation on 2017 tax returns, the Internal Revenue Service announced that the nation's tax season will begin Monday, Jan. 29, 2018, and the filing deadline to submit 2017 tax returns is Tuesday, April 17, 2018.
IRS expects the earliest EITC/ACTC related refunds to be available in taxpayer bank accounts or on debit cards starting on Feb. 27, 2018, if those taxpayers chose direct deposit and there are no other issues with the tax return.
Marinés Duarte, TurboTax spokesperson and lifestyle expert, shares with Latin Times how to file your taxes for free if you are filing and preparing your return electronically using a software.
This year, 60 million Americans who file simple federal and state taxes (1040A or 1040EZ) can take advantage of absolutely free tax filing. $0 fed. $0 state. $0 to file with TurboTax Absolute Zero. "Last year, 10 million people across the United States filed their taxes for free," said Duarte. "This year 50 million could benefit too."
"Besides that it could be free, you can have assistance from a CPA," now available with Spanish speaking experts , "that can connect with you live via one-way video, and you can asked them anything related to your finances," she said to Latin Times. These enrolled agents will assist you during business hours and will answer your questions when you need it – at no additional cost.
Marinés also said that filling online is easier than ever. With just snap a picture of your W-2 with your smart phone " in the comfort of your own home" the APP "automatically takes the data, you review the information on the screen and send it."
If you're a freelancer or self-employed individual who wants to maximize your tax refund, Duarte suggests to always keep track of all your expenses, from the clothes and food you bought for your job to the computer you are using to work - the more you deduct, the less you owe to the IRS. "Don't forget to deduct your retirement savings, as well as donations," she suggests.
Don't forget that when you file your taxes early you may receive your refund before everyone else. According to the IRS, close to 75% of taxpayers received a refund of about $2,800 in 2016. "The earlier you file, the earlier you'll get your refund," said Duarte. "TurboTax searches more than 350 tax deductions and credits to make sure you get what you deserve," she added.
The expert also explained that choosing e-file and direct deposit for refunds is the fastest and safest way to file an accurate income tax return and receive a refund.
To learn more about TurboTax and available credits and deductions please visit here!
© 2023 Latin Times. All rights reserved. Do not reproduce without permission.