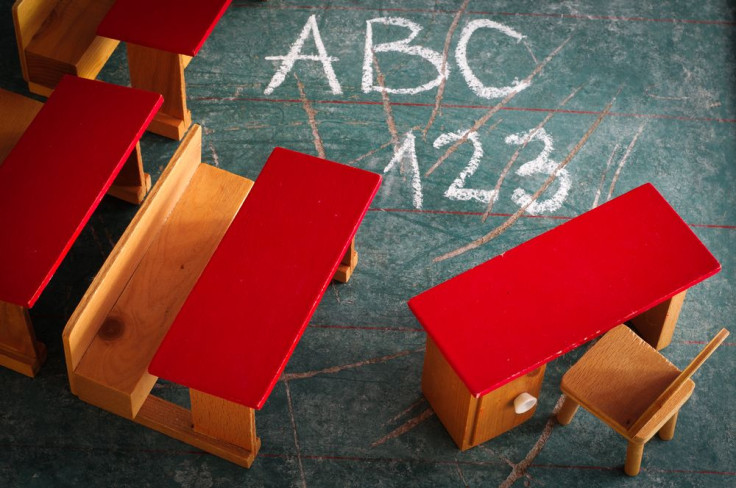 National Teacher Appreciation Day, also known as National Teacher Day, is a day for honoring teachers and recognizing the lasting contributions they make to our lives, as defined by The National Education Association.
Teachers play an important role in everyone's lives. They educate and shape our children, the leaders of the future. They are patient, hard working, dedicated and understanding no matter what situations arise on a day-to-day basis, and they focus on molding our children's lives in a positive direction.
I am lucky enough to have a couple of teachers in the family, and I asked them if they could share some cute stories about their lives as educators, and this is what they shared:
"There was a time when learning about dominant genes a kid asked...So if your father has gray hair and he has the dominant genes does that mean you are born with gray hair too?"
"Sometimes I have to yell at my kids saying: Stop eating your shirt!"
"One day I was teaching about Christopher Columbus so I said: 'Christopher Columbus discovered America,' and one kid replied with: 'My dad is a 'Pumas' fan Miss!'" (For those of you who are not familiar with Mexican soccer, America and Pumas are soccer teams)
"Sometimes you have to teach them not to be inappropriate, like one day I hear: 'Here comes the teacher with big boobies.' I immediately turned around and asked, 'Who said that?'And of course no one said anything, then one kid pointed to the kid who said it, saying: 'It was him Miss.!' So the kid looked at me and said: 'Hum, I was saying that to the tree, Miss.!'"
"One day, two girls were doing my hair during the break, and one of them tells the other: 'Our teacher is getting old,' because they realized I had gray hair. So I went: 'Ay!'And immediately they turned it around: 'We love you no matter what, you are the most beautiful teacher!'"
"Then one day, at the end of the school year, you stop and you realize the fascinating minds you have in front of you, and you stop thinking about all the mischievous acts and you say: 'You are all good kids, you have wonderful values and virtues, and I'm going to miss you.'"
Thank you Deanna Phillips, and Claire Plaza for sharing your stories with us. We also want to say Thank You!, to them and all the teachers in the world, for daring to be out there educating generations of children and helping them become men and women of good.
© 2023 Latin Times. All rights reserved. Do not reproduce without permission.