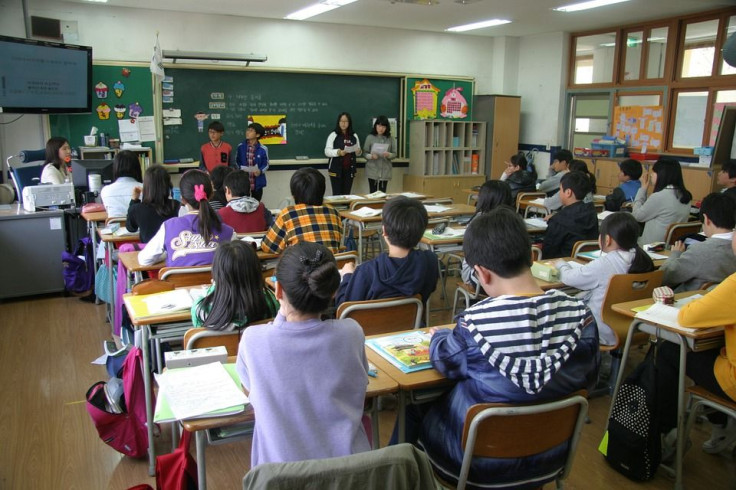 A high school teacher in Maryland who broke up a fight involving students was flown to a trauma center after sustaining injuries when she was thrown into a row of school lockers. Other teachers and staff from the Thomas Stone High School tried to intervene as multiple students started throwing books and desks at each other during the chaotic altercation.
According to Fox News, the 40-year-old faculty member was hit by a book during the fight causing her to lose consciousness. She was transported by an ambulance for treatment at a hospital but after being checked, she complained of vision issues. As a precaution, the Maryland State Police Aviation Trooper 2 transferred her to a trauma center via helicopter. The incident broke out around 1:15 p.m. The Charles Co. Sheriff's Office reported that another student was also transported to a hospital after being by a hit by a book. The student's injuries were said to be non-life-threatening.
In a letter from the school's principal, Sharif Pearl, the incident stemmed from an ongoing squabble between a student who threw a textbook at another student while in the classroom. The student who got hit on the head called for reinforcements from his friends which resulted in the free-for-all in their classroom soon after three other students went to the class to join in the confrontation. The dispute turned into a commotion of sorts. A 911 call was dispatched to the school for assistance with the EMS team addressing the staff's and students' medical needs. The school nurse ran a check on the students who may have been hurt in the incident.
The principal reassured parents that the School Resource Officer (SRO) will be investigating the incident and said the students who instigated the altercation will be subjected to disciplinary actions accordingly. Pending further details from the investigators, police have not yet released information on possible arrests or charges that may be filed at this time. The school principal reiterated that the school has resources in place for students who may need help managing conflicts with others. She emphasized the need to encourage students to access these available resources at the school instead of resorting to violence to deal with their conflicts.