A 19-year-old Kenyan man is recovering at a hospital after he was crucified on a tree for allegedly stealing a radio.
Collins Sambaya was rescued by the police and rushed to Itando Mission of Hope and Health Care center on Friday, Feb. 18.
Pictures obtained from the scene show the teenager profusely bleeding from both his palms which were nailed to a tree.
The Chamasili village resident was crucified by his neighbor, Elvis Irime, who reportedly used two roofing nails to secure Sambaya on the tree after he confronted the teen for stealing his radio.
"They did not find him with the radio. They had initially taken him to the police station but the officers told them to provide proof that Collins was actually a thief," the teen's grandfather, Henry Lugalia told Opera News.
The grandfather claims the victim's brother was holding the teen while Irime forced the nails through his palms.
"Collins has been working around but his brother collaborated with the suspect to nail him on the tree. The brother held him while the suspect was nailing him," Lugalia added.
According to reports, the suspects fled when the police arrived at the scene. No arrests have been reported yet.
"Upon seeing the police approaching the scene, the assailant suspect ran away and is still at large," a police report reads in part.
A manhunt has been launched to locate the fleeing suspect, a statement issued by the Directorate of Criminal Investigation, DCI, said.
"In an incident that brought Sabatia's, Izava village to a standstill, 19-year-old Collins Sambaya, was found secured on a tree using two roofing nails, that had been driven through each palm of his hands," the statement read.
"The distraught villagers who couldn't come to terms with what had befallen one of their own, watched in disbelief from a distance as officers rescued him and rushed him to hospital."
Sambaya is currently recovering from the injuries at Itando Mission Hospital in Vihiga as police continue with the probe to arrest the suspects.
"Meanwhile, a manhunt for the suspects responsible for the inhuman act has been launched, with the area security team employing every available resource to apprehend the suspects," the statement read.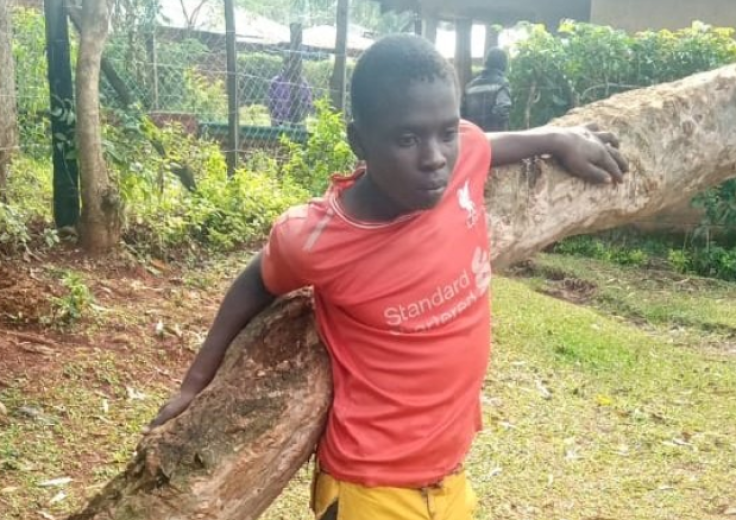 © 2023 Latin Times. All rights reserved. Do not reproduce without permission.