A Mississippi teen has been arrested after he allegedly carjacked a lady Lyft driver, drove her to a secluded forest, and forced her to crawl into the woods on her knees before shooting her seven times on Tuesday, Nov. 2.
The suspect, identified as Dontarius McGee, 17, allegedly kidnapped a lady Lyft driver, Brandy Littrell, 36, at gunpoint, took her to a wooded area, and coerced her to get down on her knees and drag herself into the woods, before proceeding to shoot her several times.
Littrell reportedly picked up McGee at an apartment complex in Byram and took him to another apartment complex off of McWillie Circle in Jackson, about 10 miles away. However, as Littrell was dropping McGee at the address, McGee pulled out a gun, took possession of Littrell's Black Dodge Journey, and abducted her at gunpoint, New York Post reported.
"He wanted my PIN number to my phone, my debit cards, and wanted to know how much money I had in the bank, and wanted to know what was in my house," Littrell said. "I gave him whatever he wanted because I was just trying to stay alive."
According to police officials, McGee took Littrell to the woods of Beasley Road, forced her to crawl on her knees into the woods, and opened fire on the lady driver, KFOR-TV reported.
"He said, 'Get on your knees.' So, I got on my knees, and then I heard the first shot," Littrell said. "I was trying to cover my face in case he kept shooting, which of course, he did."
Following the incident, the injured Littrell managed to run to a nearby apartment complex for help and was rushed to the University of Mississippi Medical Center for treatment. She said that she is now recovering from her wounds and that she is alive "by the grace of God."
Meanwhile, Jackson police have arrested McGee for carjacking, kidnapping, and aggravated assault, and is holding him in custody without bond.
"He did confess to the crime. He did confess to calling the female up for the Lyft driver," Jackson Deputy Chief of Police Deric Hearn said. "It is my understanding through our interview with this individual, this is not the first time this has occurred."
Hearn said that McGee might be a suspect in several other unsolved robbery cases as well.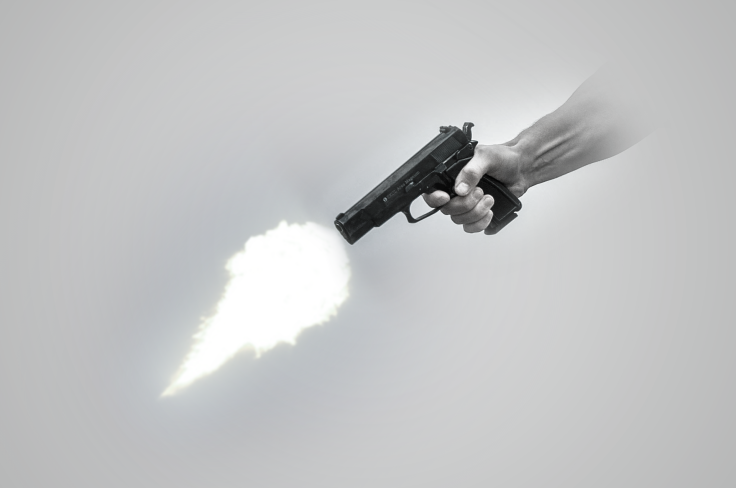 © 2023 Latin Times. All rights reserved. Do not reproduce without permission.