Michigan Police are in search of a killer at large who shot a father of two while in his own driveway. Frederic Hudson, 48, fell victim to a fatal carjacking outside of his family's home in Southfield on Sunday at about 8 PM. Hudson was rushed to a nearby hospital where he succumbed to his injuries and died.
At a press conference, Southfield Police Department Chief Elvin Barren said they are now monitoring a person of interest as they believe the incident is likely a targeted attack and that Hudson may have been followed home by his assailants.
Police reports say the victim's wife and their two children aged 19 and 11, were inside the house when the shooting occurred. Hudson had just returned home from visiting a friend when an unknown vehicle occupied with three people pulled up to his driveway. Home surveillance footage showed Hudson pulling into the driveway and remained in the vehicle for a few minutes.
An armed individual approached Hudson's car on the driver's side, as two other individuals moved in on the passenger side. It was not clear who shot first, but police say Hudson was able to successfully shoot one of the suspects. The victim holds a concealed pistol license with no criminal history on record. In their exchange of gunfire, Hudson was fatally shot in the chest and thigh.
"I can't get it out of my mind. I haven't been to sleep in 24 hours. It was devastating," Hudson's wife said, who found her husband in their driveway, People.com wrote.
According to local media WXYZ Detroit, they are still looking for the victim's vehicle, a 2013 white Toyota Tundra which the suspects used as their getaway car. Barren announced they have identified a 25-year-old male with a significant criminal history as a person of interest in the case. The man had arrived at a local hospital about 22 minutes after the incident and is currently in critical condition.
Police also confirmed they have recovered physical evidence from the hospital that could provide substantial proof as they are also in possession of Hudson's firearm.
A GoFundMe page has been set up for the family who is in mourning for the loss of a "great friend, father and husband."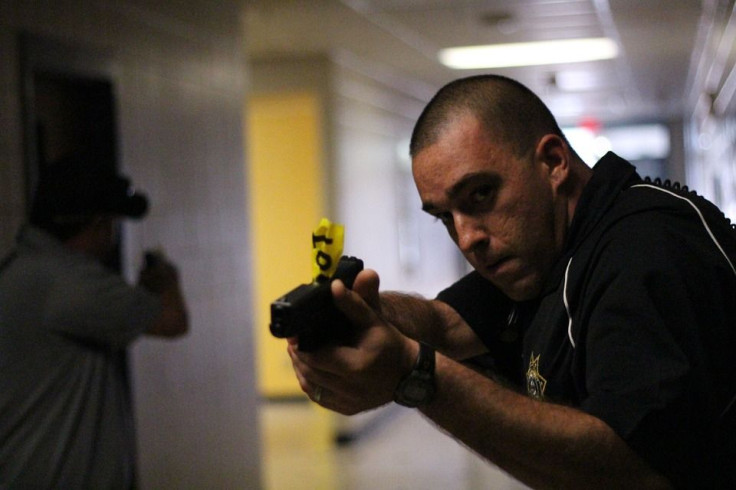 © 2023 Latin Times. All rights reserved. Do not reproduce without permission.