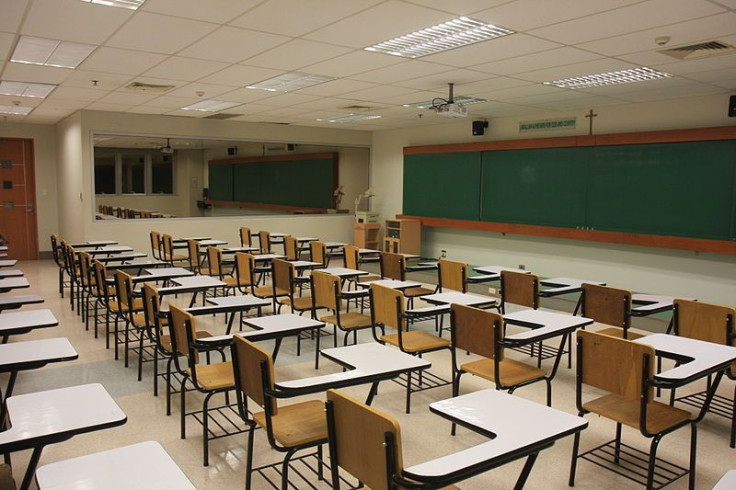 A 16-year-old high school student has been imprisoned in Las Vegas and will be prosecuted as an adult on sex assault and attempted murder charges after an attack on a teacher, police confirmed Friday.
According to the Las Vegas Metropolitan Police Department (LVMPD), the female teacher was punched and choked unconscious by a student, who reportedly fled the Eldorado High School campus before another school employee found the teacher and called the police and for medical help. The woman was said to be treated for multiple injuries.
Meanwhile, the teenager was arrested by school police several blocks from the campus "without incident." He was taken into custody by Clark County School District Police, and his name and the name of the teacher were not made public.
The student was booked into a detention center, and prosecutors with the Clark County District Attorney's Office will determine what charges the teenager faces in court. The student is facing charges of attempted murder, sexual assault, battery with the intent to commit sexual assault, first-degree kidnapping and robbery, according to LVMPD.
LVMPD's sexual assault section investigated the incident, wherein they discovered that the teacher was in a classroom when a student approached to talk about his grades. "At some point, the suspect got violent and began punching the victim and strangled her until she lost consciousness," LVMPD said. "After the attack, the suspect fled the classroom, and the victim was later found by another employee."
The school administrators released a statement to parents on Friday. Clark County School District Superintendent Jesus Jara sent a message to employees, "I am devastated, and the CCSD family hurts for the teacher assaulted at Eldorado High School." "Our hearts are heavy because of the violence committed against her, and we pray for her full recovery."
According to the message sent to Eldorado families, counseling services were available at Eldorado Friday and after spring break, when classes resume on April 19.
Police are asking anyone with information about this incident to contact LVMPD's Sexual Assault Section at (702) 828-3421 or, to remain anonymous, Crime Stoppers at (702) 385-5555.