An Indiana teen has been sentenced to a century in prison after he reportedly smothered his 11-month-old and 23-month-old siblings to death with a towel in two separate killings.
Nickalas Kedrowitz has been found guilty on two counts of murder and has been slapped with a total of 100 years in prison for the deaths of his 2-year-old sister Desiree McCartney and his 11-month-old stepbrother Nathaniel Ritz. The two separate killings took place at their home in Osgood, about 60 miles southeast of Indianapolis, between 2017 and 2018. Kedrowitz was only 13 years old at the time of the murders, Law & Crime reported.
When Christina McCartney, the toddler victims' mother, returned home in May. 1, 2017, she found that Desiree "wasn't breathing right." The child underwent treatment at Cincinnati Children's Hospital in nearby Ohio but died in May. 6, 2017. Kedrowitz, who was barely 13-years-old then, was not accused of wrongdoing at the time. Meanwhile, Nathaniel died 81 days later on July 21, 2017.
Officers started suspecting Kedrowitz after his mother revealed that he had once mutilated a kitten. His relatives also described him as having a temper like the "Incredible Hulk." The underage Kedrowitz later confessed after the Ritz killing. He admitted that he had suffocated Desiree with a towel after she got out of the bathtub and months later choked Nathaniel to death with a blanket. Following the confession, he was arrested in August 2018, FOX19 NOW reported.
"There were several remarks that were made to police about freeing the siblings from some sort of hell," Ripley County Prosecutor Ric Hertel said.
However, McCartney said that Kedrowitz was referring to his abusive stepdad who was living in the home with them, WLWT reported.
"He witnessed him being mean to the babies. That he pushed them down on purpose. He would lock them up in the bedroom to try to shut them up. He painted a pretty bad picture. As a mom, that's hard to swallow that was going on, and I didn't know." McCartney said.
The matriarch has defended Kedrowitz and insisted that he didn't act alone.
"He did it under threat. He was told that if he didn't do what he was being told he would be killed and that Stephen would kill me," said McCartney.
However, no charges have been filed against McCartney's ex-boyfriend despite her claims.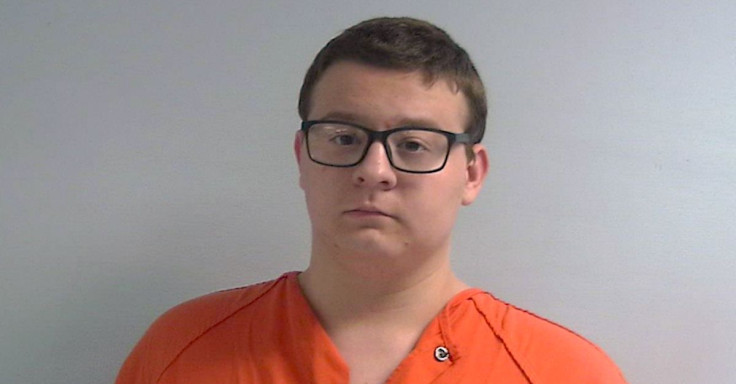 © 2023 Latin Times. All rights reserved. Do not reproduce without permission.