A teen son has been arrested for strangling his alcoholic mother with a leather belt during a heated argument over money.
The shocking incident happened on Tuesday, July 20, at a rented home in Vasai, Maharashtra, India.
The suspect, identified as 18-year-old Sunny Yadav, told police that he murdered his mother, identified as 40-year-old Mary because she would constantly engage in altercations with him demanding money to buy alcohol.
Yadav's 22-year-old sister, who works in a departmental store in Vasai, was the sole breadwinner of the family after their father died last year due to ill health.
Yadav had to give up his studies after high school as the family could not afford it. The family lived in a rented flat in the Aayush building in Koliwada
On Tuesday, Mary was reportedly in an inebriated state when she began creating a fuss asking for money to buy more alcohol.
When the sister returned home from work she found her mother and brother having a heated argument. When Yadav saw his sister, he pushed her out of the house and locked the door from the inside.
He then used his leather belt to strangle his mother to death, Senior Inspector, Kalyan Rao Karpe said.
Neighbors were alerted after they heard the sister repeatedly banging on the door, pleading with her brother to open it.
Yadav eventually opened the door and confessed to his sister about killing their mother.
The police were alerted and the responding officers found the woman's body lying on the floor. Investigators arrested the suspect and also recovered the belt used for the murder.
The police recorded the sister's statement in which she mentioned their mother's alcohol addiction.
According to the police, the teen suspect was in a state of shock when he was brought to the police station. He appeared before a court and was remanded to police custody on Wednesday.
Youngsters living in the apartment complex described the suspect as a "quiet boy" who wanted to pursue higher studies.
Neighbors said the family had shifted to the building three years ago. They said the deceased woman would frequently fight with her husband when he was alive, asking for money to buy alcohol, the Times of India reported.
The family was previously living in a different apartment which they sold and the money was split among the members. It is said that the woman blew her share to buy alcohol.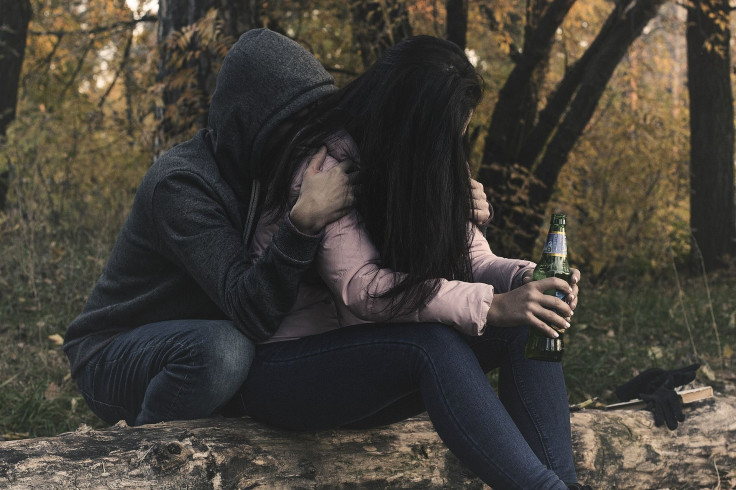 © 2023 Latin Times. All rights reserved. Do not reproduce without permission.