An 18-year-old UK girl was sentenced to 14 months in prison for holding her friend hostage for emptying her expensive bottle of vodka.
Clarity Kennedy, a resident of Stratford-upon-Avon, Warwickshire, was celebrating her 18th birthday with her friends on Dec. 3 last year. After the celebrations, Kennedy woke up hungover the next morning to find out that her bottle of vodka, which cost around 80 dollars, was empty.
Kennedy had brought the expensive booze for herself and when she found out that her friend, Laura Creedon, had emptied the bottle, she was enraged.
Kennedy confronted Creedon and demanded a refund from her.
Creedon denied the accusation and also refused to pay Kennedy, after which a heated argument broke out between the two friends.
In a fit of rage, Kennedy grabbed an eight-inch kitchen knife and began threatening her friend.
Kennedy used the knife to keep Creedon hostage in the house and also threatened to stab her if she did not pay for the bottle.
She told her: "I'm keeping you, hostage, until you give me the money. If you try to leave, I'll cut you up. If you don't give me the money, I'll smash this bottle over your head."
Kennedy also began hitting Creedon over the head with a bottle, resulting in her suffering multiple bruises.
After a two-hour ordeal, Creedon somehow managed to escape Kennedy's house and immediately went to the police and filed a complaint.
Kennedy was arrested at the flat and later presented at Warwick Crown Court, where she confessed that she was unaware that her actions could lead to assault and imprisonment charges.
Nick Devine, defending, said: "The author of the pre-sentence report says that at the time Miss Kennedy was naive and immature, and not able to manage her emotions appropriately."
"This particular very nasty incident began between three hungover individuals arguing over the consumption of a bottle of vodka Miss Kennedy had bought for her birthday."
"She believed the victim was responsible for drinking it, and things got out of hand. She says she lacked any knowledge that her action would be classed as false imprisonment. She deeply regrets her behavior."
Creedon's prosecutor told the court that Kennedy had also threatened to handcuff the victim.
During the sentencing, the judge said that Kennedy's actions were serious that would have gotten her two years sentence but since she had just turned 18, her punishment was reduced to just two-thirds of what an adult would have received for the offense.
Judge Peter Cooke told Kennedy: "What you did to your friend, which she was before the two of you woke up hungover that morning, was appalling."
"If a proper adult had done that, then after a trial they wouldn't be getting any change out of two years in prison."
"But you were barely an adult. This was the day after your 18th birthday, so I think we ought to be in the realms of two-thirds of what an adult would receive."
"So we are looking at a sentence of about 14 months to reflect the wickedness of what you did."
"But you are less of a risk than you were a year ago. I think you have demonstrated that you have a determination to break the bad cycles you were in."
Kennedy was sentenced to 14 months in prison and 60 hours of unpaid work. She was also ordered to take part in a rehabilitation activity.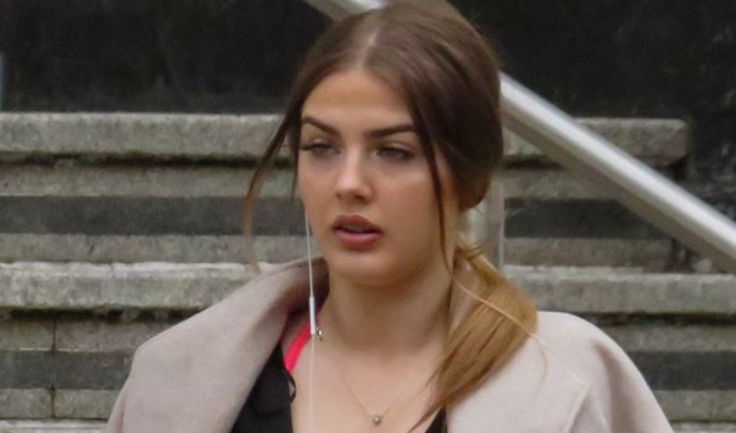 © 2023 Latin Times. All rights reserved. Do not reproduce without permission.