The suspect behind the fatal stabbing of 68-year-old Lisa Thorborg has been apprehended but his identity cannot be revealed. It appears the assailant is a 17-year-old teenager who was arrested on a Carlsbad beach on Monday.
Thorborg was hiking alone before the brutal killing took place. Thorborg had moved to Carlsbad from Oregon in May following the death of her husband in 2017. The 68-year-old posted on Nextdoor that she was looking for anyone who would be interested in going hiking with her.
"Hiking anyone? I am looking for a friend to go hiking with. I am a moderate hiker, 68 years of age and I would love some company," Thorborg's post read.
However, authorities believe that the post was not connected to the attack, CBS8 reported. Passersby found the body of Thorborg on Hosp Grove West Trail around 11:20 a.m. on Nov. 23.
"As far as we can determine, they were unknown to each other," Carlsbad Police Lt. Jason Jackowski said.
It was neighbor Gary Dwelley who called the police on Friday afternoon after going for a bike ride with friends near Camp Pendleton on Las Pulgas Road. He noticed a man acting strangely.
"We tried to talk to him. He acted very strange and then he took a swipe, almost like he's swiping us with a knife. But he didn't have knife and he did it in the air," Dwelley said.
Police are still investigating the case and the motive remains unclear. As for the teen's arrest, Jackowski said that people handling the case looked at all angles and followed any leads to the case.
It was not explained how the teenager ended up being the suspect behind the killing. Originally, officers were looking for a male standing between 5-feet-10 to 6-feet-3 inches with a husky built. Also, they were previously looking for a man who was wearing a black shirt, black shorts and possibly a black hat and walked with a shuffle or limp.
It appears the police got a new lead and ended up with the 17-year-old. Police believe he acted alone but cannot reveal his identity because he is a juvenile.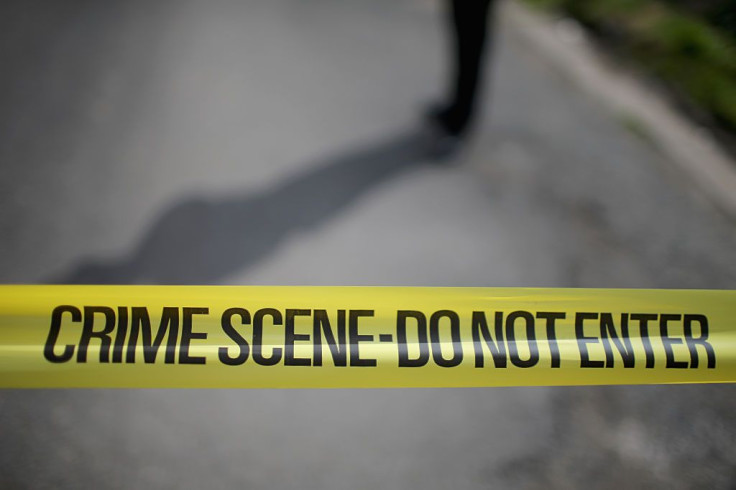 © 2023 Latin Times. All rights reserved. Do not reproduce without permission.