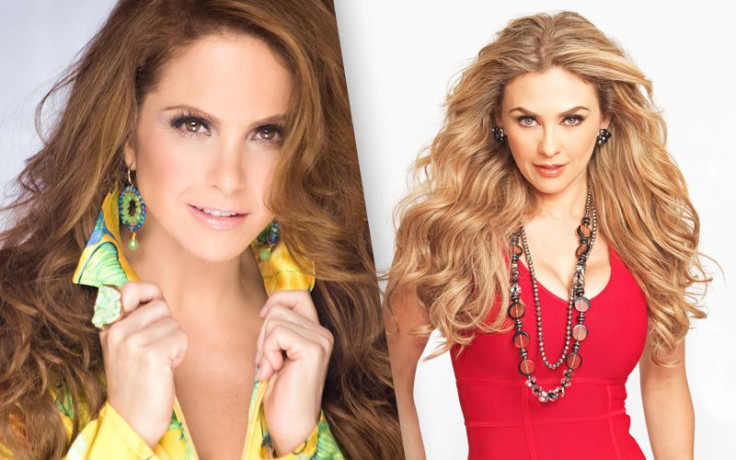 Telemundo just announced two new telenovela productions that are already creating a lot of buzz around actress Lucero and Aracely Arámbula. The former will star in a series called "La Indomable" and it will be her first dramatic role with the network after appearing in many telenovelas in Televisa like "Soy Tu Dueña" and "Lazos De Amor." "La Indomable," (The Indomitable) features mega-star Lucero, in her highly-anticipated return to telenovelas, as a woman rebuilding her family and her life after finding love again. Although she is capable of standing up to any challenge, she will struggle to overcome the injustices of which she will be a victim. However, the toughest battle will be against herself, when she is forced to face her own prejudices.
Arámbula is back at the network after starring in "Los Miserables" with the adaptation of a Venezuelan classic, "Doña Bárbara." The Spanish-language network has produced its own telenovela version before that starred Edith Gonzalez. "Doña Bárbara," based on the classic, best-selling novel, tells the story of a legendary woman, known by some as a "femme fatale;" who draws all the looks, not only for her beauty, but also for her strong will. TELEMUNDO brings back Aracely Arambula in a new adaptation of the popular telenovela that has immortalized the great divas of Latin America.
Other telenovelas announced include "Celia," he story of the internationally renowned Cuban musical artist, Celia Cruz. Born in the midst of the Cuban Revolution, Celia was a woman with an extraordinary talent. Her inimitable voice transformed her from a humble, shy, ordinary, young woman into a superstar with the world at her feet. Celia turned salsa into the most popular Latin music genre in the world and became a woman, who despite being far from her home land, was able to honor it and demonstrate that there are no impossible dreams. Another production is "¿Quién Es Quién?" a humorous, romantic story where destiny leads twin brothers, separated at birth, to embark upon separate paths only to reunite them years later. But a twist of fate will have the brothers exchange their identities, leaving them to face challenging, yet oftentimes comical situations.
© 2023 Latin Times. All rights reserved. Do not reproduce without permission.