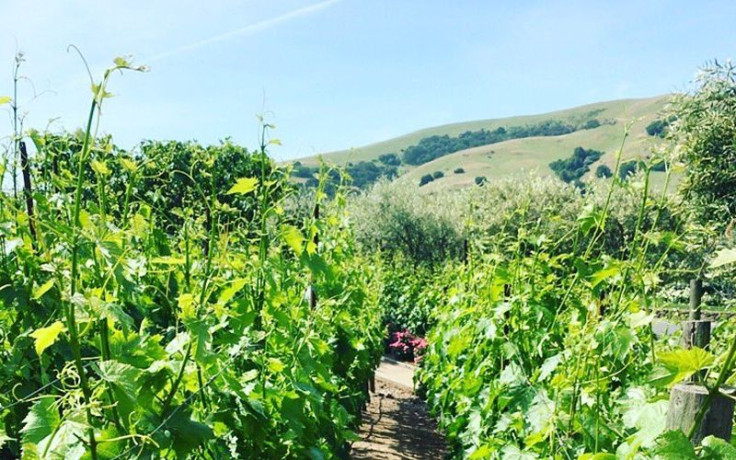 José Alberto "El Güero" Castro just wrapped production of "Pasión y Poder" and is already working on his next project. The Televisa producer has been posting on social media photos and sharing with his followers beautiful scenery. Castro is scouting the San Francisco area for locations to shoot his forthcoming telenovela, which is to take place in a winery. Followers have seen incredible images of the Golden Gate Bridge, Sonoma wineries and more.
Although José Alberto hasn't confirmed the story he will be producing, rumor has it, it will be "La Chúcara." The Chilean telenovela is about a feisty young woman who returns to the hacienda where she grew up to reunite with her family, but clashes with the new owner, a widower. Sparks fly to ignite a romance between them despite opposition from both families. See photos that "El Güero" has been sharing below and tell us what you think!
In "Pasión y Poder," Fernando Colunga played Eladio Gómez-Luna on "Pasión y Poder." He is an ttractive man with a fierce and determined personality. He is a business genius, but a chauvinist with Julia, his wife, whom he loves but hasn't managed to make her love him back. Ever since he was young, he holds a deep grudge against Julia's former fiancé, Arturo Montenegro, whom he wants to destroy at all costs. He has two children: David, for whom he suspects Julia cheated on him with Arturo, and Franco, fruit of an affair he had with Caridad and whom he denies despite of their similarities.
Jorge Salinas gave life to Arturo Montenegro, a charismatic, handsome, good-hearted man who made the big mistake of cheating on Julia, the woman he loved. He is very clever for doing business and holds an ongoing rivalry with Eladio Gómez Luna. He is Miguel's father, the son he had with Susana, as well as Erick's, Regina's, and Daniela's, fruit of his marriage with Nina, the woman he has been married for over 20 years, but whom he doesn't really love. Arturo has two main goals in life: Recovering Julia's love and beating Eladio in the business world.
© 2023 Latin Times. All rights reserved. Do not reproduce without permission.