Ten dismembered bodies were discovered on Tuesday by local authorities underneath the floor of an events hall in Mexico after the police were investigating nine men who were believed to be members of the Jalisco drug cartel.
The grave was discovered in Tenango del Valle just west of Mexico City, under the floor of a local events hall in the area. Reportedly, the bodies came in dozens of sacks that were just buried underneath the floor, and that the police were able to put them all together to form the 10 bodies, according to the Associated Press.
A bulldozer was used to break the floor down to allow the police to investigate the claims that there were bodies in the area. Horrified at the sight, authorities are reportedly looking into the potential history of the area to figure out how long it has been used as a clandestine grave site for those who were killed, El Pais reported.
The local prosecutors' office was reportedly investigating a group of nine individuals who may have had links to the Jalisco drug cartel, and though authorities have been secretive about many of the details, they said that the arrests led them to the party hall where they found the dismembered bodies.
The bodies were reportedly found next to patches with the initials CJNG in them, suggesting that they may have been connected somehow to the criminal organization Cartel Jalisco Nueva Generación, or the Jalisco New Generation Cartel.
The information was given by the arrested gang members, which included their leader Jaime Luis N., who was also known locally as "666." They found themselves in the crosshairs of the officers after the group kidnapped a woman and started to cut off her fingers.
The local authorities have yet to reveal if they have identified the dismembered bodies, or if any of those arrested are specifically linked to their killings.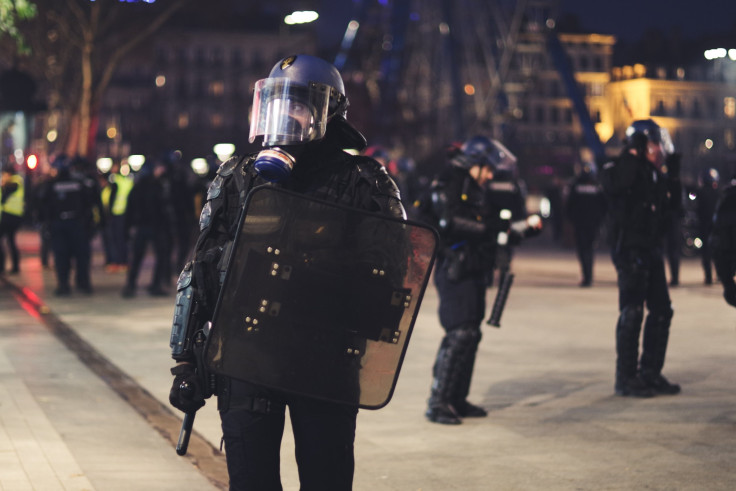 © 2023 Latin Times. All rights reserved. Do not reproduce without permission.