There is a rise in tensions between Haiti and the Dominican Republic. The Haitian government issued a warning about the "deterioration" of relations with the two countries as a result of the most recent developments regarding the deportations of its nationals on Tuesday, Nov. 29, Diario Libre reported.
According to the Haitian Ministry of Foreign Affairs, the issue was conveyed to the Dominican Foreign Ministry by its charge d'Affaires, Luc Garvey Jean-Pierre, in a meeting for the " treatment inflicted " on its nationals.
Regarding the 1999 protocol on repatriations, the issue of deporting children without parents, the regularisation of student status, and the parallel trade in visas, Jean-Pierre expressed the concerns of the Haitian government.
No nation is required to violate its immigration regulations, according to international researcher Iván Gatón. "Or even more: no country is compelled to keep an illegal population in its territory. And it should not be questioned for that," he said.
According to the academic, the Haitian government must present evidence of non-compliance with the protocol of understanding signed between the two countries to the Dominican authorities.
International outrage has been directed at the deportation of undocumented Haitians from the Dominican Republic. The United Nations high commissioner for human rights, Volker Türk, has urged the country to halt repatriations in light of the crisis in the neighboring country.
"I also call on the Dominican Republic authorities to redouble their efforts to prevent xenophobia, discrimination, and related intolerance based on national, racial or ethnic origin, or immigration status," Türk said.
The high commissioner's statement did not go down well in the Dominican Republic and the president, Luis Abinader, described them as "unacceptable and irresponsible " and warned that the country would intensify deportations of undocumented Haitians in addition to continuing them.
A police division to look into foreign nationals who trespass onto the public and private property was also established by Abinader. After being deported, foreigners engaging in such behavior will not be permitted to access Dominican territory.
Ariel Henry, the prime minister of Haiti, had earlier voiced his concern over the deportations of his countrymen and expressed his optimism that human rights were being upheld.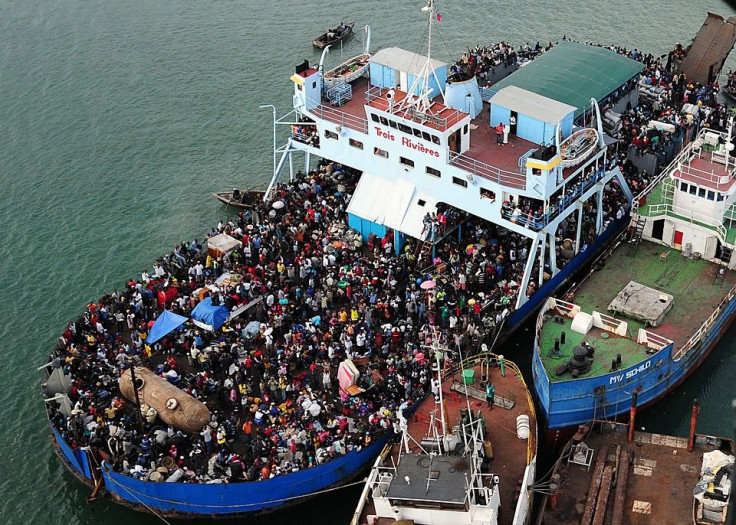 © 2023 Latin Times. All rights reserved. Do not reproduce without permission.