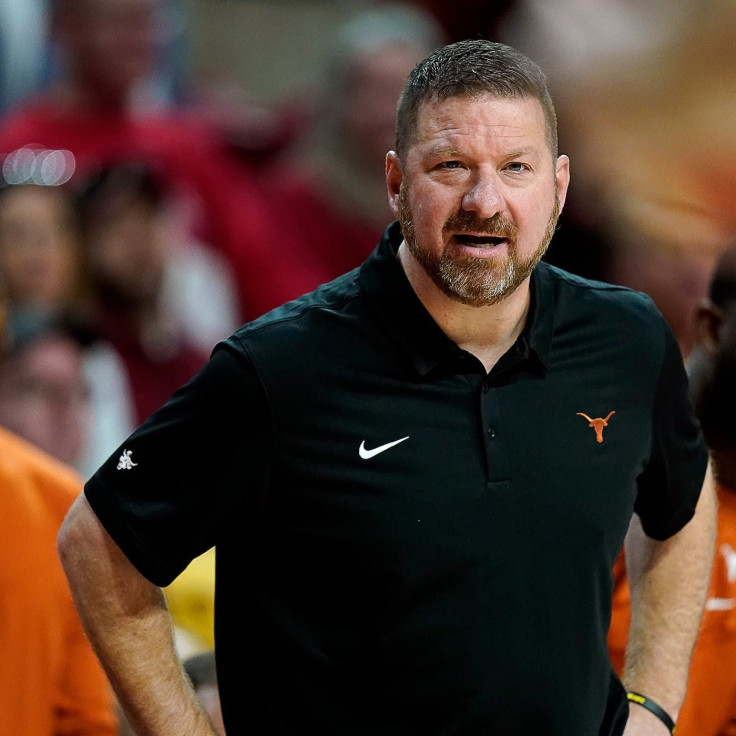 Texas head coach Chris Beard was arrested early Monday morning on a family violence charge after a woman claimed he strangled and bit her.
Austin police arrived at a home after midnight when a 911 call was made describing the alleged incident. Officers responded to the emergency disturbance and found a woman, who claims to be Beard's fiancé, had assaulted her. According to the arrest affidavit, the woman says Beard, "just snapped on me and became super violent." "He choked me, bit me, bruises all over my leg, throwing me around going nuts," the woman told police. The conflict occurred after an argument broke out between the two in which the woman broke Beard's glasses.
Beard was booked at the Travis County jail on a family or household member assault charge. The charge is recognized as a third-degree felony in the state of Texas and is punishable by two to 10 years in prison.
Beard would post $10,000 bail after a judge ordered him to stay at least 200 yards away from the residence and could not possess a firearm.
Perry Minton, Beard's attorney, says that Beard is innocent and, "he should have never been arrested," according to the Austin American-Statesman.
"The complainant wants him released immediately and all charges dismissed. It is truly inconceivable."
"The university is aware of the situation regarding Chris Beard. We are continuing to gather information and monitoring the legal process," Texas said in a statement. In a later statement the school said it would suspend Beard until further notice without pay.
Assistant coach Rodney Terry lead the No. 7 ranked Longhorns to a 87-81 victory over Rice Monday evening in place of Beard. Texas didn't play up to their standards as Rice was able to keep pace. At one point Rice had a 10 point lead over the Longhorns and lead at halftime 33-29. Texas was able to find their footing in the second half and forced the game to overtime where they outsourced the Owls 15-9.
© 2023 Latin Times. All rights reserved. Do not reproduce without permission.