Thandie Newton, known for being one of the outspoken actresses of Hollywood, has recently shared her experiences of working in the industry, facing racism, and working with a very "dominant" Tom Cruise in "Mission: Impossible 2."
In an interview with Vulture, the actress 47, shared that she was approached to star in the 2000 movie, "Charlie's Angels," but decided to drop out after meeting with Amy Pascal, a film producer and former Sony Pictures Entertainment co-chairman.
"I had a meeting with (Pascal), and she said, 'Look, I don't mean to be politically incorrect, but the character as written and you playing the role, I just feel like we've got to make sure that it's believable.' I was like, 'What do you mean? What changes would you have to make?' " Newton said of Pascal. "She's like, 'Well, you know, the character, as written, she's been to university and is educated.'"
She continued, "I'm like, 'I've been to university. I went to Cambridge.' She went, 'Yeah, but you're different.' She's like, 'Maybe there could be a scene where you're in a bar and she gets up on a table and starts shaking her booty.' She's basically reeling off these stereotypes of how to be more convincing as a Black character."
Newton refused to adhere to every stereotype that Pascal suggested. But in her statement to the outlet, Pascal has defended herself, saying that she is "horrified to hear" how Newton has described the meeting.
"While I take her words seriously, I have no recollection of the events she describes, nor do any of her representatives who were present at that casting session," Pascal said in her statement. "I've long considered Thandie a friend; I'm thankful that I've had the chance to make movies with her; and I hope to work with her again in the future."
Narrating her "nightmare" scene in "Mission Impossible: 2," Newton recalled being very "scared" of Tom Cruise
Newton, who played Nyah Hall opposite Cruise's Ethan Hunt in the film, spoke about a particular scene by the end of which the actor was visibly "frustrated".
"He was a very dominant individual," said Newton. "He tries super hard to be a nice person. But the pressure. He takes on a lot. And I think he has this sense that only he can do everything as best as it can be done."
While filming a scene with Cruise on a balcony, Newton could feel that he was "not happy" with the way she was doing the scene, which she said was "not very well-written."
"And he gets so frustrated with having to try and explain that he goes: 'Let me just — let's just go do it. Let's just rehearse on-camera,'" she continued. "So we rehearsed and they recorded it, and then he goes, 'I'll be you, you be me.' So we filmed the entire scene with me being him — because, believe me, I knew the lines by then — and him playing me."
But the technique "was the most unhelpful" as it only pushed her "further into a place of terror and insecurity. Thus, when the picked up the scene a week later, Newton "realized what he wanted."
"He just wanted this alpha (expletive). And I did as best as I could. It's not the best way to get the best work out of someone," she added.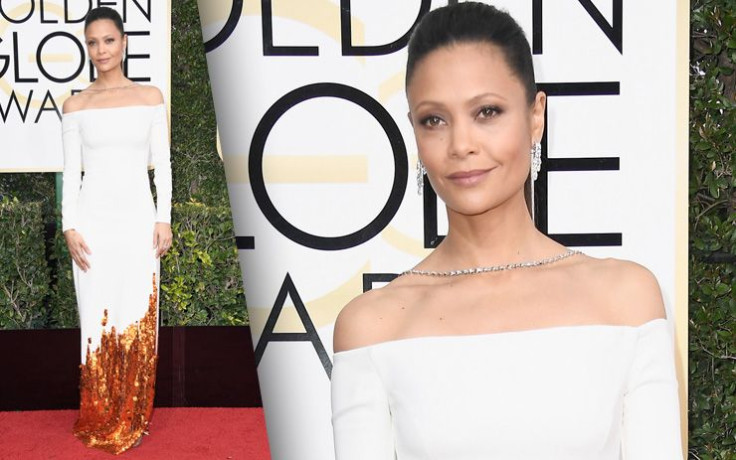 © 2023 Latin Times. All rights reserved. Do not reproduce without permission.