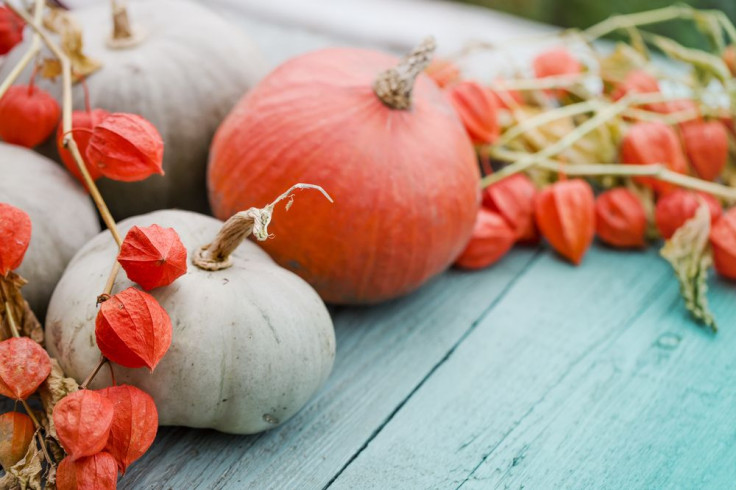 Thanksgiving is just a few days away. And while you might have already bought your turkey and started making that cranberry sauce, why not give a latino twist to the holiday? These five recipe ideas put a Latino twist on some classic Thanksgiving favorites. This year, Thanksgiving is all about melding cultures so why not try going a little Latino on Thanksgiving?
1. Spicy Chorizo Cornbread Stuffing: This delicious recipe from Food.com puts an amazing spicy twist on a thanksgiving classic. With chorizo and cornbread, this Mexican inspired stuffing is sure to spice up your holiday. The recipe's writer explains "This is the stuffing recipe used in my family at Thanksgiving. You can assemble the dressing (up to the baking) up to 2 days ahead; cover and chill. Remove from refrigerator about 3 hours before baking to bring to room temperature."
2. Chile Rubbed Turkey With Beet Stuffing and Gravy: Thanksgiving is all about turkey. But why not add some spice to your bird with this recipe from Saveur.com: "New Mexico and árbol chiles create a sauce similar to a mole that coats the turkey, while adding spice and depth."
3. Coquito: Coquito is a type of eggnogg generally served in Puerto Rico. While it is traditionally associated with Christmas, many imports from these carribbean countries have extended the tradition to include Thanksgiving.
4. Peach Cobbler Enchiladas: This recipe puts an amazing Mexican twist on a Thanksgiving classic. It's from a blog called 'Sing For Your Supper': Something magical happens when fresh peaches, butter (and lots of it), and sugar meet flour tortillas. It's a bubbly, gooey, buttery, peachy miracle, is what it is! So run, don't walk, to the grocery store and buy yourself the ingredients for these!
5. Camotes Enmielados (Candied Sweet Potato): Sweet potato is such a classic Thanksgiving ingredient. But instead of your sweetpotato-marshmallow mash, why not try this from Betty Crocker? Sweet potato, or camotes, are very popular in Mexico: particularly in Michoacan where you can buy the condensed milk-doused treats on the street.
© 2023 Latin Times. All rights reserved. Do not reproduce without permission.