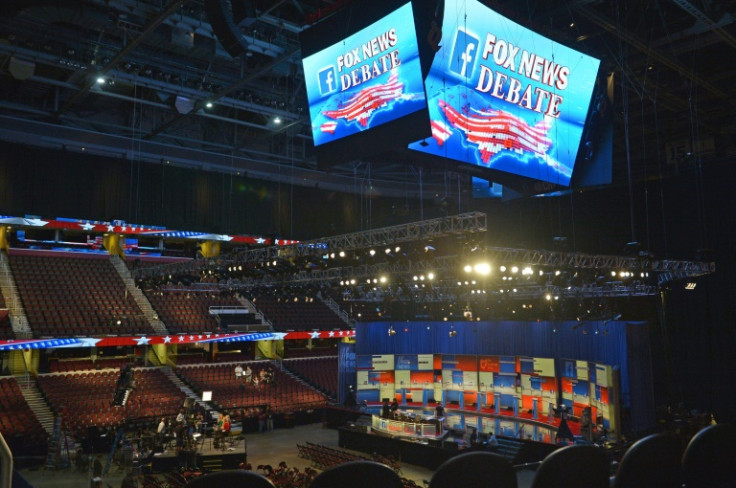 The Republican National Committee announced that five party candidates have qualified for its third presidential debate, to be held on Wednesday (Nov. 8) in Miami.
Specifically, the five candidates who have qualified are Florida Gov. Ron DeSantis, former UN Ambassador Nikki Haley, businessman Vivek Ramaswamy, former New Jersey Gov. Chris Christie, and South Carolina Sen. Tim Scott.
North Dakota Gov. Doug Burgum did not qualify. To qualify, candidates had to meet two requirements: reach at least 4% support in two national polls or reach 4% support in one national poll and one early state poll (all surveys had to be conducted after September 1) and raise at least 70,000 unique donations, including at least 200 unique donations from each of 20 states or territories.
Other candidates who took part in former debates, such as Miami Mayor Francis Suarez and former Vice President Mike Pence dropped out in the past weeks.
The debate will air at 8 p.m. ET on NBC News. It will also be live-streamed on Rumble. It will be moderated by Lester Holt and Kristen Welker of NBC News, as well as talk show host Hugh Hewitt.
It is unlikely that the front-runner candidate of becoming the GOP nominee, Donald Trump, will take part in the event. He has said he will not be part of any debates and opted for his own media appearances instead. This time, he's scheduled to have an interview with Univision's Eduardo Acevedo at his Mar-a-Lago estate on Thursday to discuss, among other topics, his campaign proposal and his strategy to appeal to Latino voters.
The latest average of polls compiled by FiveThirtyEight shows the former President has a 58.4 percent support, while Florida Governor and second-place contender Ron DeSantis lags behind him by almost 45 percentage points at 13.6 percent.
Numerous polls indicate Trump has been steadily gaining support with the Latino electorate during the past decade: his support increased from 28% in 2016 to 36% in 2020, according to the Pew Research Center.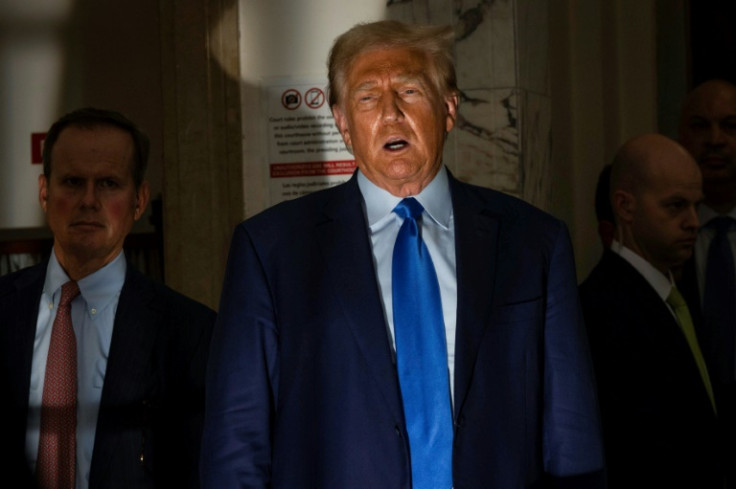 As Florida has a significant Latino population, it's likely that the candidates participating in the debate will be asked about issues that resonate deeply with this community, including immigration.
What have they said in the past?
Nikky Haley has pledged to bolster actions on the border with Mexico by expanding the number of Border Patrol agents. She also promises to reinstate the "Remain in Mexico" program for asylum seekers. Haley advocates for more drastic measures to acquire US citizenship, removing that right from the children of undocumented immigrants born here.
Ron DeSantis has implemented some of the toughest measures against undocumented immigrants. If elected president, he proposes to authorize the use of 'deadly force' against cartels. Some of the policies he has implemented in Florida and would seek to bring to the federal level include: punishments for those who employ people without work authorization, punishments for those who knowingly or unknowingly transport undocumented immigrants, the mandatory use of the E-Verify system when hiring workers, and a requirement for hospitals to collect information on the immigration status of patients.
Tim Scott has proposed taking away federal funds used in sanctuary cities and redirecting those resources to bolster Border Patrol operations. Like other Republican presidential hopefuls, Scott, an influential member of the evangelical Christian community in the United States, says he supports building a border wall and designing a high-tech system to police the border with Mexico.
Vivek Ramaswamy is likely the Republican challenger with the most stringent stance against immigration, including the use of military operations. The son of Indian immigrants, Ramaswamy is one of the wealthiest entrepreneurs in the biotechnology industry (with a net worth exceeding $630 million, according to Forbes). He has proposed a program of large-scale deportation of undocumented immigrants, as well as terminating the birthright citizenship of their children born in the United States.
Chris Christie is another GOP hopeful calling for increased military presence on the US-Mexico border, such as deploying the National Guard to deter illegal crossings. He also advocates for stricter measures against fentanyl traffickers who exploit trade relations between the two countries to smuggle the drug into the US. He has criticized Donald Trump for failing to fulfill his promise of completing a border wall to curb illegal immigration.
© 2023 Latin Times. All rights reserved. Do not reproduce without permission.