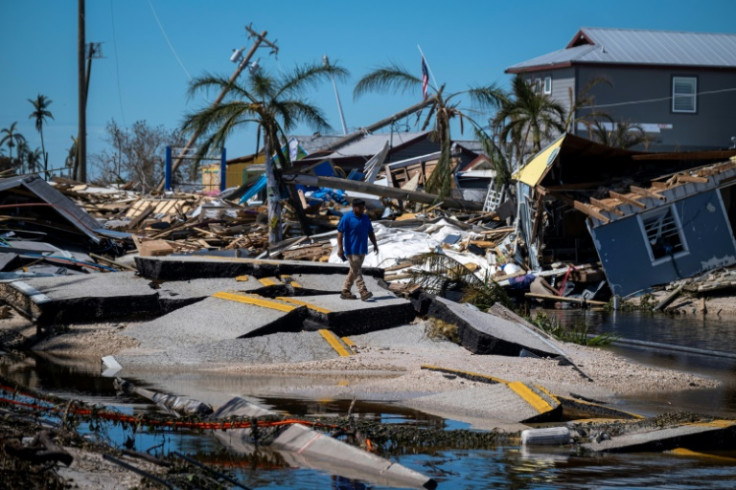 July 2023 was the hottest month on Earth since records started being kept in the XIX Century, illustrating the mounting effects that climate change is already having on the global population. In the U.S., a majority of the people believe that their lives will be impacted by the crisis, but Hispanics are shown to disproportionately be feeling its effects already.
The Pew Research Center released a study finding that 63% of Americans think that climate change harm will continue to worsen during their lifetimes. Moreover, 23% believe climate change will cause them to make major sacrifices in their lives, and 48% that it lead them to at least need to make minor ones.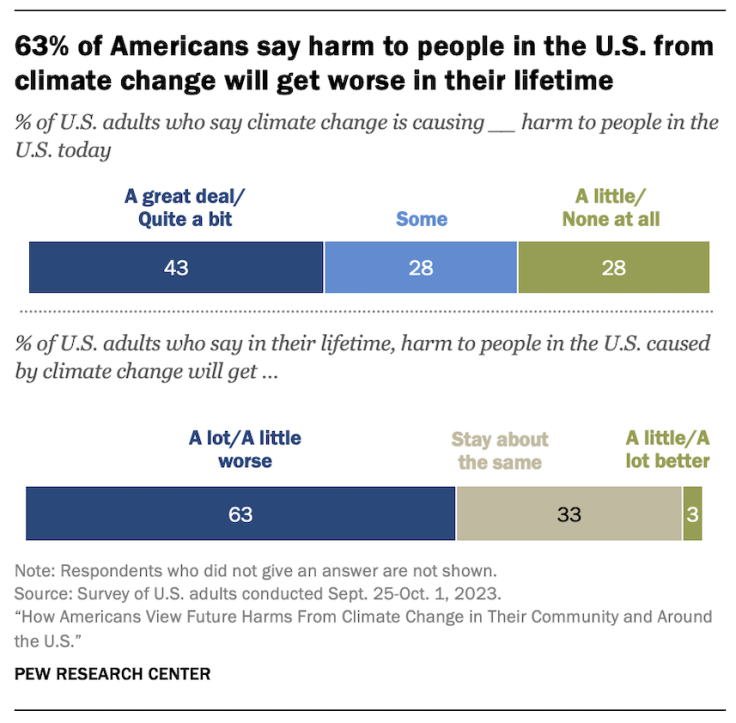 But for many Hispanic communities, the effects of climate change hit closer to home. According to the 2023 Environmental Policy Toolkit from the Hispanic Access Foundation, most members of this demographic live in three states that are heavily affected by climate change: California, which is 40.3% Latino or Hispanic,Texas, with 40.2%, and Florida, with 27.1% of its population.
"The U.S. Latino community is disproportionately affected by both the causes and effects of climate change. This is reflected in the fact that 96% of U.S. Latinos say environmental issues like pollution and global warming are personally important to them," reads a passage of the Policy Toolkit. "The U.S. Latino community is on the frontlines, facing stronger effects of climate change because of where Latino people live and work."
The Toolkit cited Azul's 2022 U.S. Latinos and the Ocean Poll, which also found that in state-specific studies, like in Florida, Latinos held stronger environmental views than other states and regions that could be considered to be more progressive. Its interpretation: this suggests that directly being impacted by climate change can affect people's views more drastically.
The Toolkit from HAF showed that more than 1.81 million Latinos live within a half mile of existing oil and gas facilities, which can put them at an elevated risk of cancer due to toxic air emissions.
Additionally, a report from the White House found that over 23 million Latinos in the U.S. live in counties where the air doesn't meet EPA public health standards for smog.
Another area affected by climate change is employment. According to an EPA report, Hispanics and Latinos have high participation in weather-exposed industries, such as construction and agriculture, which are especially vulnerable to the effects of extreme temperatures. The report also found that Hispanics and Latinos are 43% more likely to live in areas with the highest projected reductions in labor hours due to extreme temperatures. In addition to that, due to coastal floodings, Hispanics and Latinos are 50% more likely to live in areas with the highest estimated increases in traffic delays.
© 2023 Latin Times. All rights reserved. Do not reproduce without permission.