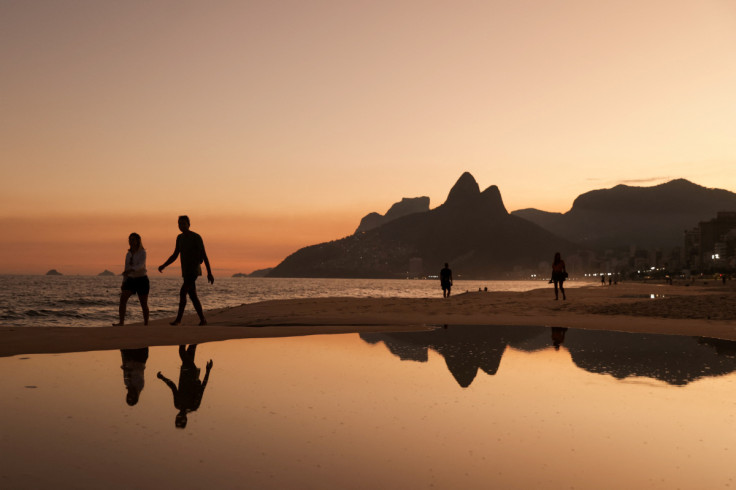 The Economist Intelligence Unit (EIU) released a new report about its outlook for Latin America in 2024, outlining the main challenges and opportunities for the region.
Concretely, the EIU says that while political and economic risks Latin America has grappled with will continue, there will also be different investment opportunities.
When it comes to the risks, the report claims that "democracy is on the ballot in key elections" next year, while the disruptive climatic phenomenon El Niño and still-tight global conditions will be economic headwinds.
In contrast, the development of critical minerals, more nearshoring activity and major infrastructure programs will be bright spots when it comes to potential investment.
When it comes to political risks, the report says that despite a temporary respite from the anti-incumbency wave, political uncertainties persist, accompanied by concerns of democratic backsliding and social unrest. Factors such as populist leaders' popularity and contribute to this temporary shift, as well as persistent voter disillusionment with traditional politics.
On the economic front, the EIU predicts that Latin America's central banks will outpace developed-market peers in easing monetary policy, providing support to the GDP growth outlook for 2024. However, tight policies in developed economies, particularly in the U.S., may impede growth prospects in the region. Potential inflationary pressures, coupled with global financing conditions, add to the outlook risks.
El Niño also emerges as a major factor of disruption for next year, with potential consequences including heightened inflationary pressures, disruption to agricultural production, threats to hydroelectricity generation, and disruptions to transportation systems.
The impact can vary depending on the country. Argentina and Paraguay are predicted to benefit, while Colombia, Central America, Peru, and Ecuador may face adverse effects.
As for the opportunities, nearshoring trends, driven by geo-economic concerns in the U.S., are expected to benefit Mexico, Panama, and Costa Rica, while critical minerals development and large infrastructure projects will be key growth drivers across Latin America.
Mexico, with its diversified manufacturing capabilities and proximity to the U.S., is anticipated to receive the majority of nearshoring-related investments. However, challenges such as infrastructure deficits, policy uncertainty, and education gaps may hinder the region's full exploitation of increased investor interest.
Latin America's role in the global supply chain for critical minerals shows cautious optimism about the region's potential to fuel the shift to green energy. However, obstacles such as policy uncertainty, social unrest, and poor infrastructure are expected to limit growth in the sector in the near term.
Lastly, the report emphasizes the need for increased infrastructure investment in Latin America, with governments seeking private participation to bridge the gap. While several large infrastructure opportunities are expected to emerge in 2024, concerns about regulation, profitability, and corruption may limit growth potential. Key projects, including the construction of a third reservoir for the Panama Canal and Mexico's Interoceanic Corridor, are highlighted as significant developments to watch.
© 2023 Latin Times. All rights reserved. Do not reproduce without permission.