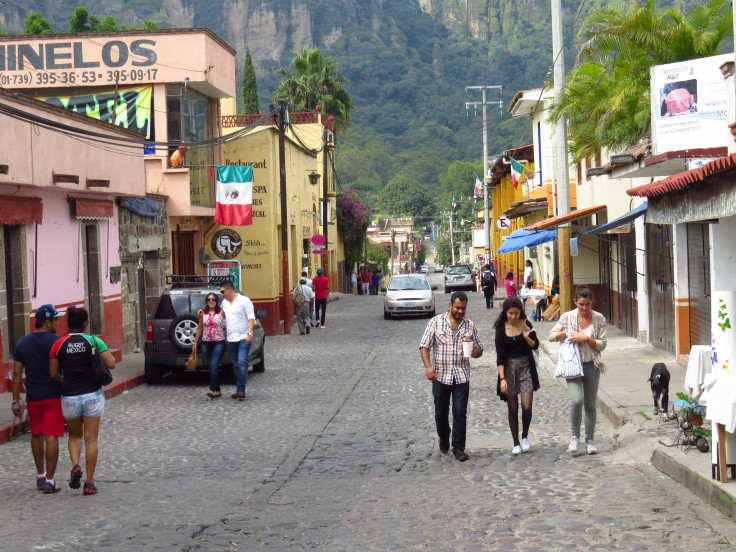 Tepoztlán is a charming town located in the state of Morelos, Mexico, and is known for its stunning natural beauty, rich history, and vibrant culture. Here are some of the top tourist attractions and things to do in Tepoztlán:
1. Climb to the top of Tepozteco Pyramid: This ancient pyramid is located on top of a hill overlooking the town and offers breathtaking views of the surrounding mountains and valleys. The climb to the top can be challenging, but it's well worth it for the stunning views.
2. Explore the Tepoztlán Market: This colorful market is a must-visit for anyone interested in local crafts and traditional Mexican food. You'll find everything from handmade pottery and textiles to fresh produce and street food.
3. Visit the Ex-Convento de la Natividad: This 16th-century convent is a UNESCO World Heritage Site and is home to a number of impressive frescoes and sculptures. It's a fascinating glimpse into Mexico's colonial past.
4. Take a dip in the Tepozteco Waterfalls: These beautiful waterfalls are located just outside of town and are a popular spot for swimming, hiking, and picnicking.
5. Attend a Temazcal Ceremony: Temazcal is a traditional Mexican sweat lodge ceremony that dates back to pre-Hispanic times. It's believed to have healing properties and is a unique cultural experience that shouldn't be missed.
6. Go on a hike in the surrounding mountains: Tepoztlán is surrounded by stunning mountains and there are plenty of hiking trails to explore. The La Chata trail is particularly popular for its panoramic views of the town.
7. Visit the Museo Carlos Pellicer: This small museum is dedicated to the life and work of Mexican poet Carlos Pellicer and features exhibits on Mexican art, culture, and history.
8. Take a cooking class: Tepoztlán is known for its delicious cuisine and there are plenty of cooking classes available where you can learn how to make traditional dishes like mole and tamales.
9. Attend a traditional fiesta: Tepoztlán is home to a number of traditional Mexican festivals throughout the year, including the Day of the Dead and the Feast of the Virgin of Guadalupe. These celebrations are a great way to experience Mexican culture firsthand.
Whether you're interested in history, culture, or outdoor adventures, Tepoztlán has something to offer everyone. It's a charming town with a rich heritage and plenty of attractions to keep visitors entertained.
© 2023 Latin Times. All rights reserved. Do not reproduce without permission.