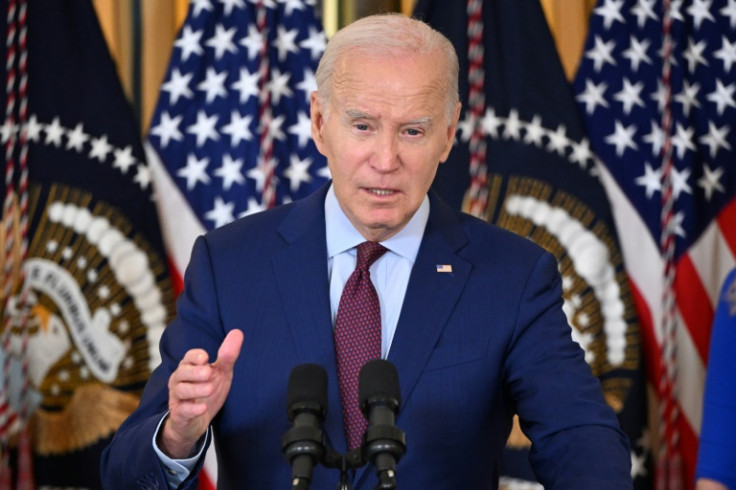 The Biden administration has announced a $9 billion in debt cancellation for 125,000 American students, bringing the total approved debt cancellation since he took office to $127 billion.
This relief comes as millions of people are expected to struggle financially as the federal student loan system starts running again, after a three year hiatus.
"When I ran for president I vowed to fix our broken student loan program because while a college degree is still a ticket to a better life, that ticket has become excessively expensive," said President Biden during a briefing at the white house. "Americans who are saddled with unsustainable debt in exchange for college degrees has become a norm."
The cancellations come through three different existing debt relief programs and are distributed as follows: $5.2 billion in additional debt relief for 53,000 borrowers under Public Service Loan Forgiveness programs, who have been making payments for 10 years and serve in the public service fields such as teachers and firefighters. Nearly $2.8 billion in new debt relief for nearly 51,000 borrowers who have made 20 years or more of income-driven repayment. Finally, $1.2 billion for nearly 22,000 borrowers with a total or permanent disability.
"For years, millions of eligible borrowers were unable to access the student debt relief they qualified for, but that's all changed thanks to President Biden and this Administration's relentless efforts to fix the broken student loan system," said U.S. Secretary of Education Miguel Cardona in a press release shared by the White House.
Earlier this year, the biden administration created a new income-driven repayment (IDR) plan called The Saving on a Valuable Education (SAVE) plan, which allows monthly payment amounts to be based on borrowers discretionary income, increasing the income exemption from 150% to 225% of the poverty line guidelines provided by the Department of Health and Human Services. Borrowers can have monthly payments for as low as $0 while also preventing the accumulation of interest. According to the report, a single borrower making less than 32,805 would qualify to have their monthly payments cancelled.
Latino borrowers are more likely to fall behind on their loans than their white counterparts. According to a study by Unidos US, nearly three in 10 are already past due on their debts. The study states due to the pandemic, 36% of Latino students can't cover food costs and 18% have struggled with housing expenses, and to cope with these challenges, 36% of students are taking on additional debt.
According to a report by the Education Data Initiative, Hispanic and Latino borrowers were most likely to delay life goals such as marriage and having children due to student loan debt.
The Supreme Court has previously blocked Biden's debt-relief plan which would have forgiven up $20,000 in student loans for eligible Americans. Next week, on Oct. 10 and 11, a committee made up of student loan borrowers, state attorneys and other stakeholders will meet to discuss a plan for relief the biden administration will pursue to forgive student loan balances. With more negotiations throughout the end of the year.
© 2023 Latin Times. All rights reserved. Do not reproduce without permission.