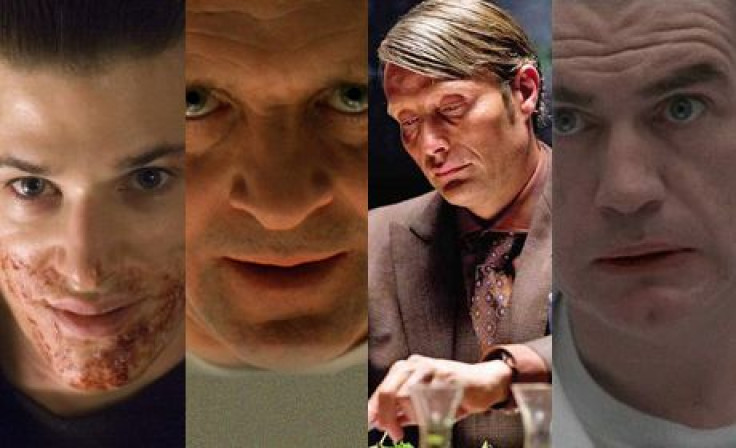 It's been 25 years since "The Silence of the Lambs" was published, generating suspense, horror and repulsiveness among readers, but at the same time, captivating that audience, driving them down a path of evilness and viciousness, awaking their senses and attracting them to the complex-yet-so-intriguing character of Hannibal Lecter.
RELATED: Who Was The Real Hannibal Lecter? See Photo Of Gay Mexican Doctor Alfredo Balli Trevino Who Was Inspiration For 'Silence Of The Lambs' Character
Although Dr. Lecter had appeared already in Thomas Harris' novel Red Dragon, he made a comeback in the 1988 thriller "The Silence of the Lambs," personified later in the 1991 movie adaptation starring Sir Anthony Hopkins.
The whole world was intrigued with this elaborated character with a complicated and mysterious personality, and for the first time in 25 years, his author finally opened up about the inspiration behind Doctor Hannibal Lecter.
In the introduction to "The Silence of the Lambs" 25th anniversary edition, Thomas Harris revealed that on a trip to a prison in Monterrey, Mexico, to interview an American inmate accused of murder, he met a rather interesting prisoner, whom he named "Dr. Salazar" to protect his identity. His interaction with the intriguing doctor later gave life to Hannibal Lecter.
As a 23-year-old journalist for Argosy magazine in the 1960s, Harris was sent to the Nuevo Leon State Prison in Monterrey to interview mental patient Dykes Askew Simmons who was under a death sentence for killing three young people.
Simmons had attempted to escape the prison a year earlier by bribing a prison guard to leave a door unlocked and provide him with a pistol. But the guard betrayed him, taking his money, keeping the door locked and shooting him down. However, he was saved by a skilled prison doctor.
So Harris decided to add to his piece and interview "Dr. Salazar" about how he treated the gunshot wounds and stopped the bleeding.
In the introduction to the special edition of his famed book, the author describes how the conversation took a much darker twist when the doctor began questioning him on Simmons's disfigured appearance, the nature of torment and the murderer's victims.
It was not until Harris left the doctor's office that he learned of Dr. Salazar's history from the prison warden. He recalls his encounter: "Dr. Salazar was a small, lithe man with dark red hair. He stood very still and there was a certain elegance about him ... (After talking to him for a while) ... the warden walked me out. I thanked him for his time ... I asked how long Dr. Salazar had worked there. 'Hombre (man)! Don't you know who that is?'... The warden turned to me on the steps, 'The doctor is a murderer. As a surgeon, he could package his victim in a surprisingly small box. He will never leave this place. He is insane'"
Harris explained while writing his novel he needed to create a character with a "peculiar understanding of the criminal mind," adding: "It was not Dr. Salazar. But because of Dr. Salazar, I could recognize his colleague and fellow practitioner, Hannibal Lecter."
The "real" Hannibal was imprisoned for 20 years, and after completing his sentence he dedicated his life to help the elderly in Monterrey. It is believed that his name was Alfredo Ballí, the last criminal condemned to death sentence in Mexico, in 1959.
However, Mexico the law in that era didn't really execute any people, so if they got the death sentence it was reduced for the next biggest sentence. So Ballí got out free in the late 80's, helped the elderly and died in 2009.
© 2023 Latin Times. All rights reserved. Do not reproduce without permission.