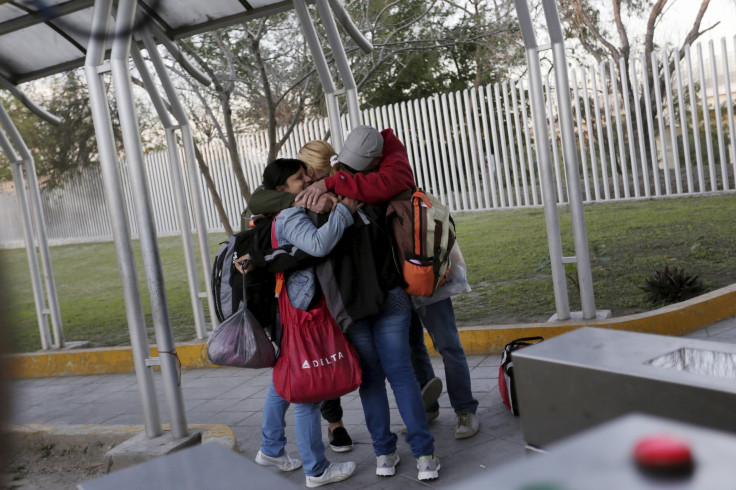 As many as 2,400 of the 7,800 Cuban migrants mired in Costa Rica could be trying to make their way illegally from to the U.S., according a report from the AFP. The news comes as Costa Rican leaders are trying to expand a pilot program to ship the migrants northward legally and safely. Nicaragua, a close ally of Cuba, blocked its border with Costa Rica after a surge of Cuban emigrants left the island nation through Ecuador in the summer and fall of 2015.
Wary of clandestine routes through Nicaragua and the dangers posed by trusting smugglers, they wait patiently in the purgatory of Costa Rica's northern border towns. Around 5,000 of the Cuban migrants stuck in Costa Rica have registered in migrant shelters. Legal status and permission to work await nearly all Cuban nationals who reach the U.S. But under America's "Wet Foot, Dry Foot" policy Cuban migrants have to step on U.S. soil before they are given legal permission. They're not allowed to fly, and even Cubans traveling by boat can be turned away by U.S. immigration and Coast Guard agents.
Human traffickers can charge between 5,000 and 30,000 to smuggle a Central American migrant into the U.S., according to anecdotal reports. Costa Ricans successfully moved about 180 migrants to the Mexican border in January, charging migrants around $550 dollars for flights and bus tickets that took them through El Salvador and Guatemala. Costa Rican president Luis Guillermo Solís said last week in a series of tweets that the migrants could be moved faster very soon.
"The Pilot Plan for the transit of Cuban migrants has been successful, according to various presidents in the region," said one tweet, followed by another saying that "In the coming days, with these negotiations, the increase in the frequency of these flights will be known."
© 2023 Latin Times. All rights reserved. Do not reproduce without permission.