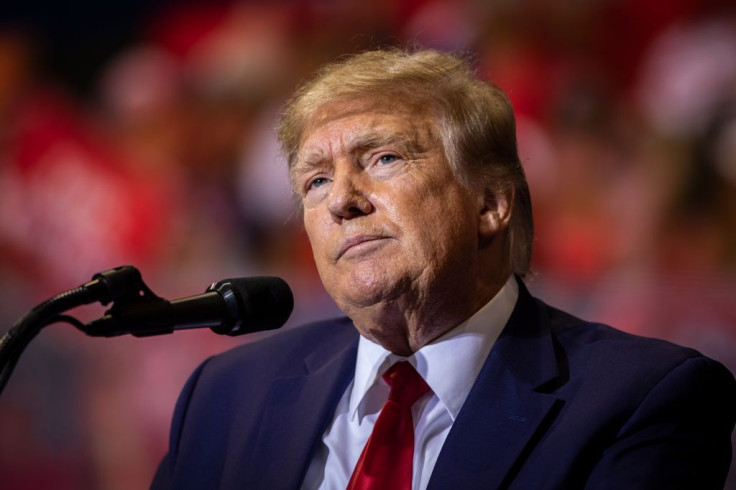 A network of bots has reportedly been busy singing former president Donald Trump's praises over the past 11 months.
They are trolling detractors like Senate Minority Leader Mitch McConnell as well as attacking his political opponents Nikki Haley and Florida Gov. Ron DeSantis.
The idea that DeSantis, 44, would not be able to beat Trump, 76, for the 2024 Republican presidential nomination but would make a suitable running mate, has gained popularity. The fake accounts — estimated to number in the hundreds of thousands — are behind popularizing this suggestion.
They also attacked Haley, the former U.S. ambassador to the United Nations in the Trump administration and the only other declared 2024 GOP candidate, reports New York Post.
Researchers will scan for patterns in an account's profile, follower list, and posted material to determine whether it is a bot.
Human users typically post about a variety of topics with a blend of original and reposted content, whereas bots frequently do the same thing over and over again.
That was true of many of the bots identified by Cyabra.
"One account will say, 'Biden is trying to take our guns; Trump was the best,' and another will say, 'Jan. 6 was a lie and Trump was innocent,'" said Jules Gross, the Cyabra engineer who first discovered the network.
The identities of those behind the fake accounts are unknown, but Cyabra determined that the network was likely created in the United States.
"Those voices are not people. For the sake of democracy I want people to know this is happening," AP News reported.
Bots, as they are widely known, are fake, automated accounts that gained notoriety after Russia used them to try to influence the 2016 presidential election.
Big tech firms have gotten better at spotting fake accounts, but the network discovered by Cyabra demonstrates that they remain a potent force in shaping the online political discussion.
Three distinct account networks that were established in April, October, and November of 2022 make up the pro-Trump network.
The accounts include the name and photos of the alleged account user.
To spread the word about the information, some people post their content while others repost messages from real users.
Overall, the networks misled viewers into believing that the former president has a sizable base of support online.
"Our understanding of what is mainstream Republican sentiment for 2024 is being manipulated by the prevalence of bots online," the researchers at Cyabra concluded.
When Gross analyzed Tweets about prominent national political figures, found that many of the accounts were publishing content that had been made that day. This led to the discovery of the three networks.
According to the report, many of the accounts remain active but have a relatively small number of followers.
According to Samuel Woolley, a professor and misinformation researcher at the University of Texas whose most recent book focuses on automated propaganda, the majority of bots are not made to convince people but rather to amplify specific content so more people see it.
When a human user reposts a hashtag or piece of content created by a bot, they're doing the network's job for it, and also sending a signal to Twitter's algorithms to boost the spread of the content further.
These technological advances likely ensure that bots have a long future in American politics — as digital foot soldiers in online campaigns, and as potential problems for both voters and candidates trying to defend themselves against anonymous online attacks, reports AP News.
"There's never been more noise online," said Tyler Brown, a political consultant and former digital director for the Republican National Committee.
"How much of it is malicious or even unintentionally unfactual? It's easy to imagine people being able to manipulate that."
The development of artificial intelligence may soon allow for much sneakier bots.
The use of new AI tools can produce messages and profile pictures that are more realistic and sound more real.
© 2023 Latin Times. All rights reserved. Do not reproduce without permission.