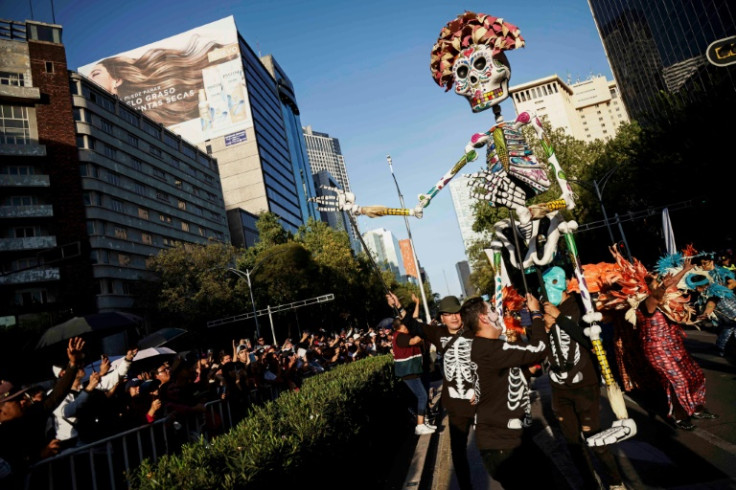 Thousands of people lined the streets of Mexico City on Saturday to enjoy a colorful parade in celebration of Day of the Dead, one of the country's most important holidays.
As part of the festivities, dozens of dancers dressed as skeletons or wearing traditional costumes made their way down Paseo de la Reforma, one of the capital city's most prominent streets.
Day of the Dead has become an internationally recognized symbol of Mexican culture.
From November 1-2, people across the country normally decorate their homes, streets and relatives' graves with candles, colorful skulls and flowers -- especially marigolds. Food offerings are also made.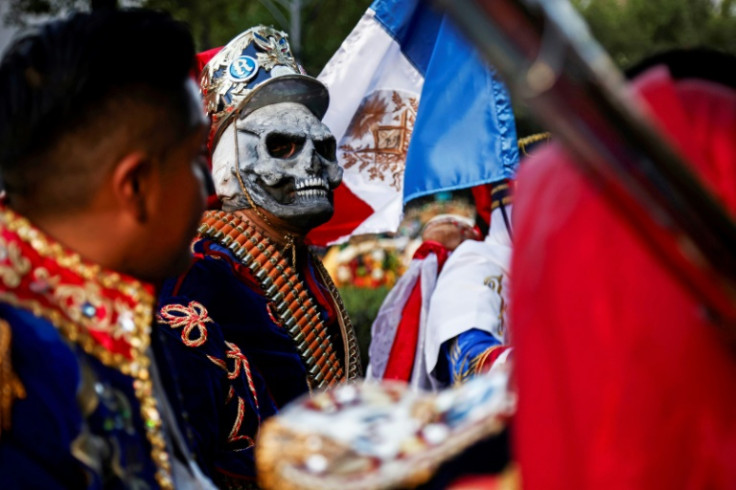 The festival, which in 2003 was added to the UNESCO Intangible Cultural Heritage list, centers around the belief that the living and the dead can commune during the brief period.
The holiday is rooted in the indigenous Mexica culture, mixed with Christian superstition brought by Spanish colonizers. The Mexica were the dominant indigenous population in pre-Hispanic Mexico.
Mexican cartoonist and lithographer Jose Guadelupe Posada created "La Calavera Catrina" -- a famous skeletal representation of death -- more than a century ago.
Day of the Dead gained new worldwide recognition when it was depicted in the Oscar-winning 2017 Disney film "Coco."