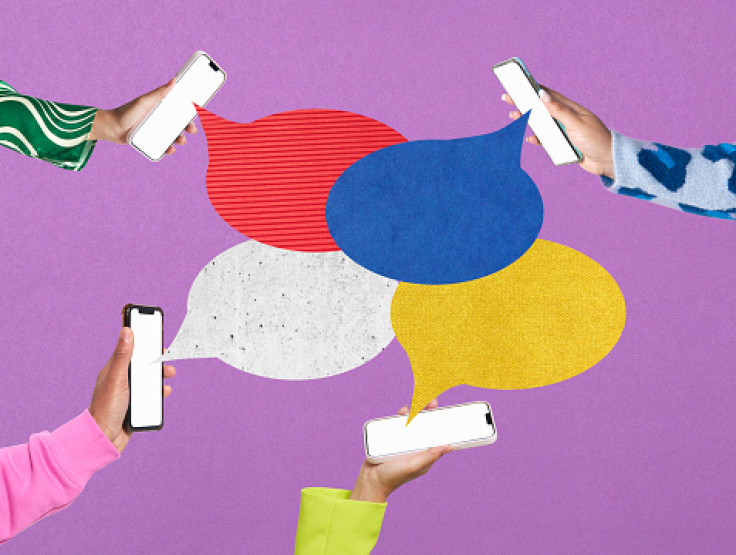 According to CEO Mark Zuckerberg, the Twitter competitor Threads achieved over 100 million sign-ups within just five days of its launch, surpassing ChatGPT as the quickest-growing online platform to reach this milestone.
Since its release on Wednesday, Threads has been making headlines for its remarkable user growth. Notable figures such as celebrities, politicians, and other influential individuals have joined the platform, leading analysts to view it as the primary contender to Elon Musk's microblogging app.
"That's mostly organic demand, and we haven't even turned on many promotions yet," Zuckerberg said in a Threads post announcing the milestone, Reuters reported.
Threads' rapid ascent to 100 million users occurred at a significantly faster pace than OpenAI's ChatGPT, which became the fastest-growing consumer application ever, reaching this milestone about two months after its launch in January, as indicated by a UBS study.
Prior to Elon Musk's acquisition of Twitter, the company's last publicly disclosed data from July of the previous year stated that it had nearly 240 million monetizable daily active users. However, data from web analytics firms suggests that usage has declined since that time.
According to Similarweb, Twitter experienced an 11% decrease in web traffic compared to the previous year in the days following the launch of Threads. This decline in traffic is higher than the 4% year-over-year decrease observed in June.
Matthew Prince, the CEO of Cloudflare, an internet infrastructure company, shared a graph on Sunday illustrating a similar trend and remarked that Twitter's traffic was "tanking."
Twitter CEO Linda Yaccarino tweeted on Monday that the platform last week had its "largest usage day" since February, without providing details. "There's only ONE Twitter," she tweeted.
Musk tweeted "I think we may hit an all-time record this week."
Although several emerging competitors, including Mastodon, Bluesky, Truth Social, and T2, have aimed to challenge Twitter's dominance, they remain relatively small in terms of user base.
Mastodon, for instance, reports a total of approximately 7.7 million users; however, the number of active users on the platform is fewer than 2 million, as per their provided daily user counts.
Bluesky, a new service supported by Twitter cofounder Jack Dorsey, has garnered 265,000 users since its invite-only beta launch in February.
Additionally, there is a waitlist of approximately 2 million individuals, as confirmed by a spokesperson.
Regarding two social media platforms targeting political conservatives, GETTR and Truth Social, founded by former U.S. President Donald Trump, Similarweb data suggests they have around 144,000 and 607,000 monthly users, respectively.
There has been no immediate response from GETTR and Truth Social to requests for comment.
In response to Threads' emergence, Elon Musk has taken a mocking stance and threatened to sue Meta, claiming that the social media giant utilized trade secrets and confidential information to develop the app.
However, legal experts assert that proving such claims could be challenging.
Threads, along with other potential competitors, shares a striking resemblance to Twitter. It allows users to create posts with a limit of 500 characters and supports the inclusion of links, photos, and videos up to 5 minutes in length.
However, Threads currently lacks a direct messaging feature and does not offer a desktop version, which may be important to certain user segments like businesses.
Moreover, the absence of hashtags and keyword search functions limits its attractiveness to advertisers and hampers its usefulness for real-time event tracking, a popular activity on Twitter.
Nevertheless, analysts believe that the recent controversies surrounding Twitter, including the outcry over imposed limits on the visibility of tweets, could work in favor of Threads and help attract those affected user groups.
Presently, the Threads app does not include any advertisements, and Mark Zuckerberg stated that the company would only consider monetization once they reach a clear path to 1 billion users.
Adam Mosseri, the head of Instagram, mentioned that Meta's intention is not to replace Twitter entirely. He emphasized that Threads aims to focus on lighter subjects such as sports, music, fashion, and design.
Although Threads positions itself as the "friendly" option for public online discourse, the head of Instagram, Adam Mosseri, recognized that politics and hard news will inevitably find their way onto the platform. This poses a challenge for Threads in maintaining its intended image.
On Monday, Meta's shares recorded a 1.2% increase, contributing to a cumulative gain of over 140% throughout the year.
© 2023 Latin Times. All rights reserved. Do not reproduce without permission.