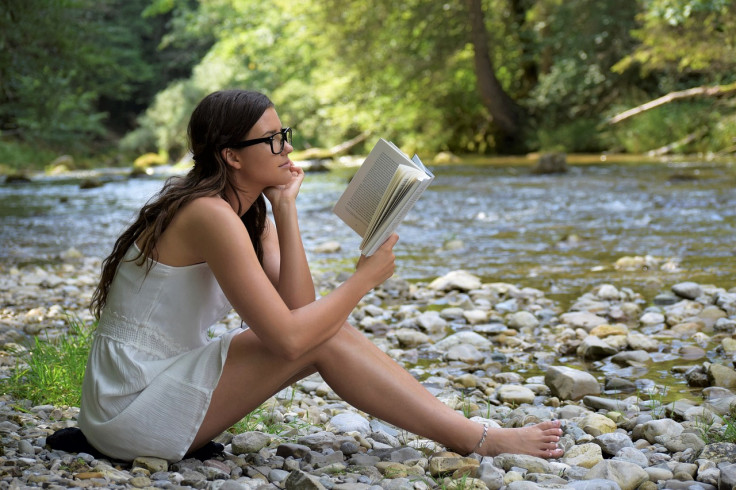 Gloria told me about Chile and its climate, the beauty of its geography, and its people. We continued talking, and the lady told me about the Cuban revolution and the new social dsitribution that had been generated. She said, "Homeless are the majority and make up the lower class." As I am Colombian, she didn't stop talking to me about the violence in my country. I asked her how she knew so much about Latin America, and she said, "mija, reading novels."
Reading is the encounter with the thoughts of others, with their letters and their feelings. Reading is a journey through time. It is the possibility of understanding and feeling the world, of understanding and creating a new history.
Latin America is, for many Latino emigrants, a puzzle of which they have only a few pieces. Reading about its history is a first step to build it. There are many authors and works written about it. Here, we offer the perspectives of three women writers and their narratives of the history of their countries. A recommendation to travel to Latin America through these three recognized works.
Te dí la vida entera
A bestseller by Cuban writer and poet Zoe Valdés. The author presents daily life in Cuba during the revolution. The love between a couple struggling to stay alive in the midst of poverty and scarcity. Irony and crude humor characterize this work that takes the reader to Fidel's Havana.
La casa de los espíritus
A book that represents the history of Latin America. The author, Isabel Allende, tells the story of a country through four generations. A patriarch who establishes his empire among legitimate and illegitimate children. The story of a family and its continuous tensions develop in the midst of social and political crises, of which they are a part. It has been adapted into a film and theater production and remains relevant today.
Amor Enemigo
By Colombian journalist and writer Patricia Lara. A work that, through a "Romeo and Juliet" love story, describes the absurdity of the Colombian conflict. In the midst of rural landscapes, it addresses the senselessness of violence and how men and women become entangled in it.
These are just a few suggestions for those who enjoy reading. Three women's perspectives on the history of Latin America that will connect you with other realities of this wonderful continent that never ceases to amaze. Narrative recommendations.
© 2023 Latin Times. All rights reserved. Do not reproduce without permission.