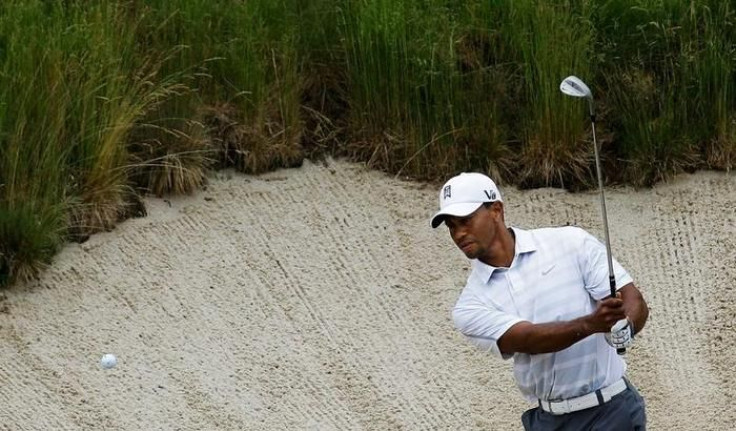 Tiger Woods was available to speak to media members this week during the Hero World Challenge presser. The golf hall of famer touched on multiple topics ahead of the tournament.
Injury Update
There was hopeful optimism Woods would be a tournament participant this week, but a preparation setback has plagued his availability. Woods has developed plantar fasciitis in his right foot that stems from walking exercises to help him get ready for the sandy course. As a result, the golf superstar was forced to pull out from play. "I've had a few setbacks during the year that I still was able to somehow play through, but this one I just can't," Woods said. Woods is still dealing with lower body discomfort after a 2021 car accident left him with compound fractures in both his legs. Earlier this year, Woods was able to compete in the Masters and Open though he didn't perform the way fans or himself are accustomed to.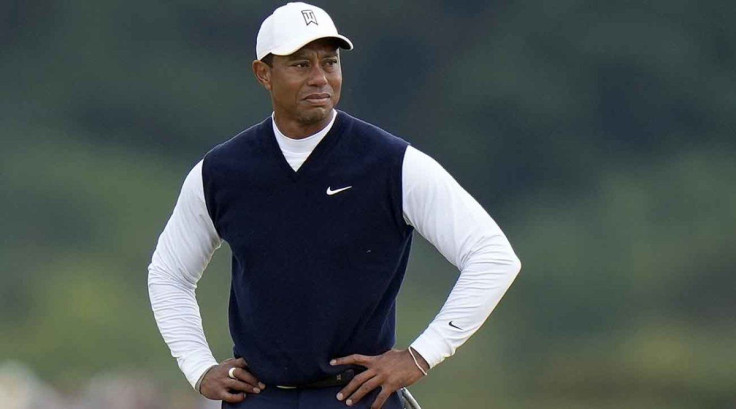 The Match and PNC
Woods hasn't ruled out playing in The Match. He and Rory Mcllroy are slated to go against Justin Thomas and Jordan Spieth on December 10th. Even if Woods isn't 100% healthy by then it should still be a fun event for golf fans to enjoy. Woods also confirmed that he would be playing with his son Charlie in the PNC Championship. "The Father-Son will be a very easy week…Charlie will just hit all the shots and I'll just get the putts out of the hole, so pretty easy there."
COVID Scare
In a recent interview Rory Mcllroy stated that he gave Woods COVID-19 ahead of The Open back in July. Woods addressed the claim and denied it fully. "Yeah, I got tested. I was always negative…Was I feeling under the weather? Yes, wasn't feeling great the whole week, but I never got a positive test."
LIV
Reporters took the liberty to ask Woods about the ongoing legal dispute between the PGA Tour and LIV. Woods made one thing very clear, "Greg has to go." Greg Norman is the CEO of LIV, a golfing organization that has been heavily criticized by the PGA and European Tours over LIV's financial partnership with Saudi Arabia. Woods doesn't believe LIV can't coexist with the other established organizations but says not with Norman at the helm. "Right now, as it is, not right now, not with their leadership, not with Greg there and his animosity towards the Tour itself. I don't see that happening."
© 2023 Latin Times. All rights reserved. Do not reproduce without permission.