TikTok star Charli D'Amelio took a swipe at YouTube star Trisha Paytas during an Instagram Live last week after she had lost over one million followers in just a few days. On Thursday, the teenage star claimed Paytas had been "rude" to her multiple times.
D'Amelio has been under fire for saying in a YouTube video with her family and James Charles that she wished she would have reached 100 million TikTok followers in the year after hitting one million. Her remark was quick to infuriate netizens, who described D'Amelio as "entitled" and "ungrateful."
Meanwhile, 32-year-old Trisha Paytas shared a TikTok video in which she said she was concerned about the young TikTok star and Dixie. "Is someone holding them against their will to be doing this stuff?" she said.
Prior to that, Paytas attacked D'Amelio and Addison Rae Easterling in her "Frenemies" podcast when she said that D'Amelio was boring and that Easterling could become a prostitute. Her comments did not sit well with D'Amelio, who said in her own Instagram Live that Paytas had been completely rude to her many times in the past.
As D'Amelio apologized for her earlier comments about hitting 100 million followers, she referenced Paytas' TikToks and told her to stop being critical of her. "Please stop talking about me," she said. "You're not a very nice person, sorry," she added.
In response to D'Amelio's Instagram Live, Paytas posted a series of TikTok videos on Thursday to defend herself and her previous remarks about D'Amelio. "Charli is a minor so I'm going to try to handle this with literal kid gloves, because she's a child and I understand that," she said.
"I haven't been rude, I've given constructive criticism as far as this situation goes because I really do feel for her," she added.
She also told D'Amelio to stop calling her "not a very nice person" because they did not know each other in the first place. Trisha Paytas also said she only intended to help the young star.
"This is internet," said Paytas. "This is social media. People are allowed to give opinions. You have very entitled behavior, both you and your sister. It's unbecoming," she added.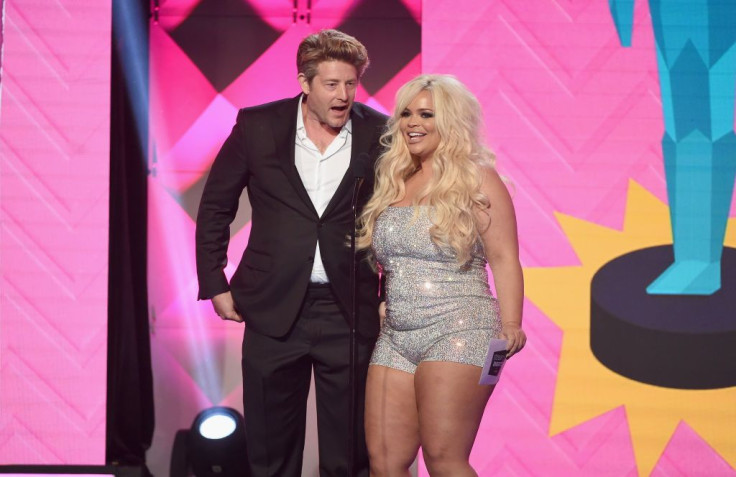 © 2023 Latin Times. All rights reserved. Do not reproduce without permission.