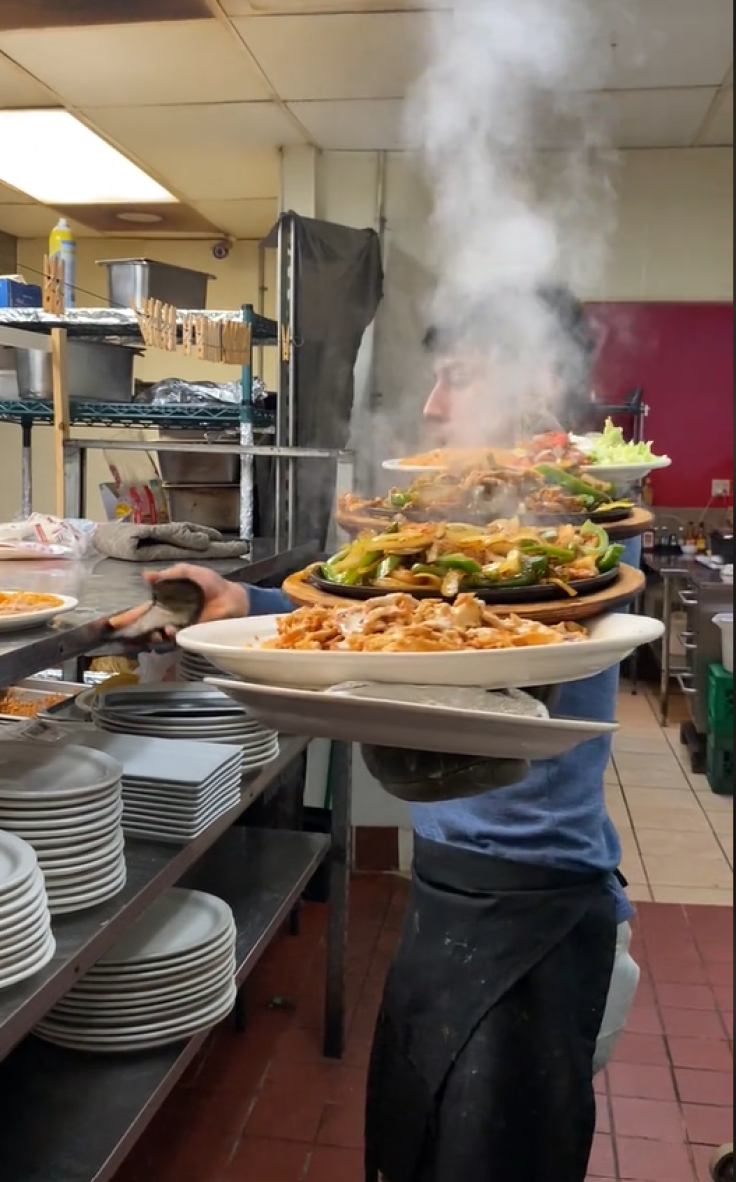 Ever think about the tasty, delicious food that is being cooked and then served at a restaurant? Ever just stop and think to yourself 'this is so good'?
Have you ever thought about who cooks the delicious food that you eat?
Hispanics.
Hispanics are the ones that cook that great food in those fancy restaurants, and keep this in mind, most of them are undocumented.
Don't let this fool you, these undocumented Mexicans will do anything to provide for their family and will work 2x harder even though their paycheck barely makes ends meet.
In a TikTok video posted by @hispanictiktok shows a Hispanic in a cook line holding FIVE steaming hot plates in ONE hand.
The video, which stands at 137.4k views has gone viral in the Hispanic community.
"amazing. hardest workers," a user commented.
"I work in a restaurant and we offer a hostess job and no one wants it? Where is the Americans that needs it? It's been MONTHS since we offered it"
"You guys really should be paid far more than you're getting! That shiiii takes amazing talent and maaad skills!! I applaud you!!!👍🏽👏🏽👏🏽👏🏽👏🏽"
The "superhero" in the video and original post is Jose Lopez, who goes by @joselopez7255, has over 14.8k followers.
His content is on his daily life and his job, which shows he works at a Mexican restaurant.
Latin Times reached out to Jose to give us an inside look on what it is like working at a Mexican restaurant and how he is capable of carrying five hot plates in one hand.
© 2023 Latin Times. All rights reserved. Do not reproduce without permission.